Crazy Heart Movie Trailer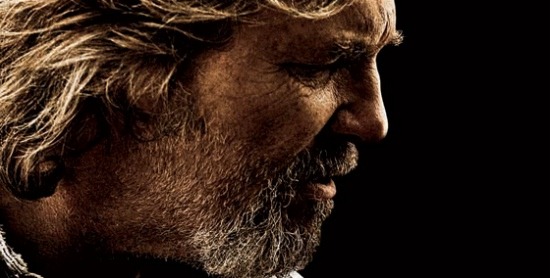 Yesterday we saw the first poster and images from Crazy Heart, Fox Searchlight's film which stars Jeff Bridges as "a washed-up, alcoholic country singer who gets his life back on track thanks to a reporter-type (Maggie Gyllenhaal)." I've heard from a couple of people in the know that Bridges will be a contender for Best Actor with his performance. And lets not forget that Robert Duval and Colin Farrell round out the cast.
Searchlight has now released the first trailer for the film, which you can watch embedded after the jump. The story is drawing strong comparisons to Darren Aronofsky's The Wrestler, and after watching the trailer, you will definitely see why. As always, I'd love to hear what you think — leave your thoughts in the comments below!
Four-time Academy Award® nominee Jeff Bridges stars as the richly comic, semi-tragic romantic anti-hero Bad Blake in the debut feature film CRAZY HEART from writer-director Scott Cooper. Bad Blake is a broken-down, hard-living country music singer who's had way too many marriages, far too many years on the road and one too many drinks way too many times. And yet, Bad can't help but reach for salvation with the help of Jean (Golden Globe® nominee Maggie Gyllenhaal), a journalist who discovers the real man behind the musician. As he struggles down the road of redemption, Bad learns the hard way just how tough life can be on one man's crazy heart.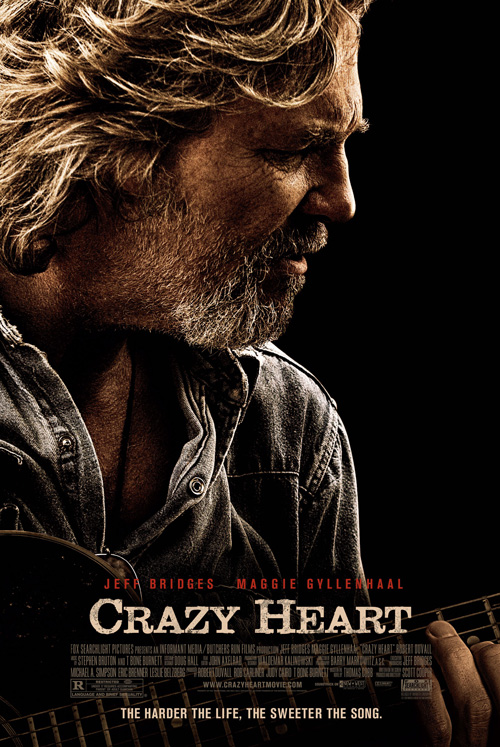 Crazy Heart hits theaters on December 16th 2009.