TV Tidbits: Fox Plans Observer Week Viral Marketing For Fringe, Caprica Gets A New Showrunner, McG And Borat Director Team Up For NBC Comedy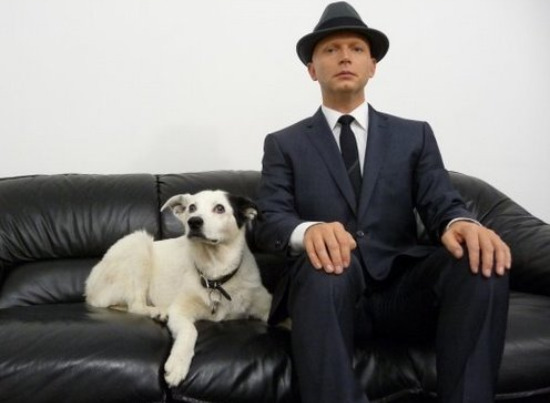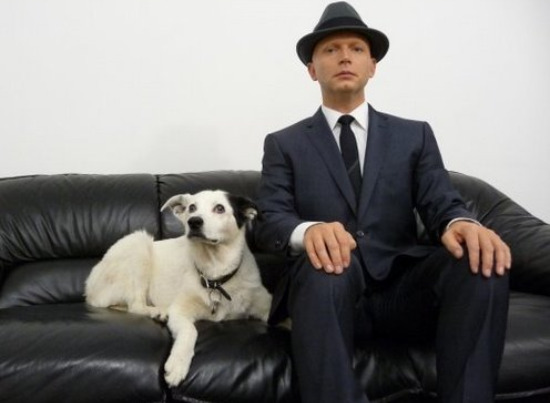 Tonight in TV news: In a bid to get more live viewers for Fringe, Fox is building up this week's upcoming Observer-heavy with a large scale viral marketing campaign, dubbed internally as "Observer Week". The bald-headed character was one of the most intriguing elements of Fringe's first season, and was notable for appearing "Where's Waldo" style in the background of many episodes. Fans ate it up, and Fox fed the fire by having the actor appear on the network in other capacities, like this NFL game.
I'm not sure if this is the best possible way to increase Fringe awareness, but at least they're backing this show more than they ever did Dollhouse. (And yes, I'm grateful Dollhouse got a second season, but their early meddling and Friday night time-slot didn't help much.)
Also, we learned that the upcoming Battlestar Galactica spinoff Caprica is getting a new showrunner, Kevin Murphy, who has served a variety of producing roles on Desperate Housewives and Reaper. We originally mentioned in a Page 2 in October that Murphy had joined Caprica as a co-exec producer to work on the second half of this season, but it seems that he's been upgraded to exec-producer joining Ron Moore, David Eick, and Jane Espenson.
Murphy effused love for BSG in the original Variety post:
As a rabid Battlestar Galactica fan, it's hard not to go in that writers room and not just grin ridiculously. These are the people who made the best TV show ever. To be able to be a part of the legacy of that show, I'd be willing to pay them for that.
At the very least, it's good to know that the show is in the hands of a BSG-verse fan.
Finally, we've learned that Borat, and Bruno director Larry Charles is looking to develop a new semi-scripted sitcom for NBC alongside McG. Charles is set to direct, write, and exec produce the unnamed show about "a group of sci-fi fanboys in a small town who shoot their own version of a canceled TV show." The project is currently being described as  "prototype", so it could look completely different if it ever hits TV.