The Lovely Bones International Trailer: Sadly, No New Footage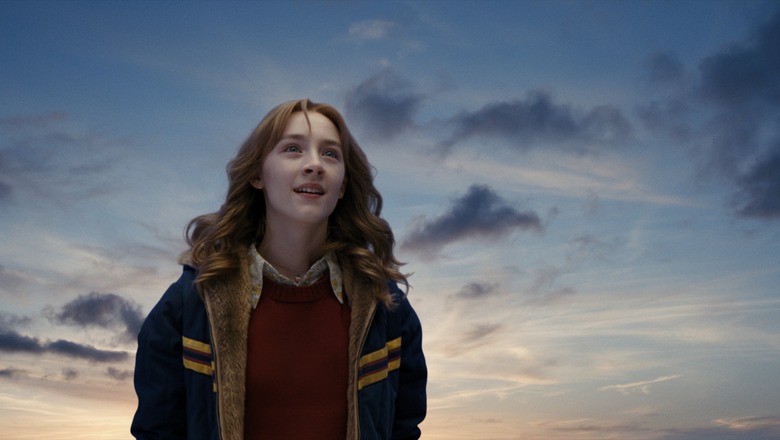 I keep looking for something that will sell me on The Lovely Bones. Once upon a time, Peter Jackson's name would have been enough. It's not that King Kong changed that, but between the problems with Kong and the fact that the story in this new film doesn't grab me (based on what I know about it) I'm in a 'wait and see' holding pattern. More problematic is that the current US trailer for his new film actively turned me off. I see why people liked it, but the tone felt like an unsuccessful bid to get back to the feeling of Heavenly Creatures.
So I'm watching for each new batch of footage with some anticipation. Now there's a new French trailer for the film, but all it really does is replicate the long US version in a shorter time frame.
It is weird, that with the film set to open limited in less than a month (Dec 11 in a few markets, to qualify for Oscar), we've seen so little of it. What is this, Forgotten Silver? (Fantastic movie there, by the way.) Would have thought Paramount and Dreamworks would have stared pushing the film hard by this point, but maybe we've got another week or two to wait.
In the meantime there's this French clip, which is fairly low-res and really doesn't offer anything new. There might be one or two very brief lines in the voiceover that we haven't heard before, but other than that there are no surprises here. Too bad about that; I feel like it'll just take one little clip that truly recalls the Peter Jackson of Heavenly Creatures and I'll be utterly sold.
If you've missed the details, they go like this: Jackson, Fran Walsh and Philippa Boyens adapted the script from Alice Seybold's novel. Jackson directs Mark Wahlberg, Susan Sarandon, Rachel Weisz, Stanley Tucci and Saoirse Ronan in the story of a murdered girl's spirit as it looks over both the actions of her murderer and her grieving family.