Quick Updates: Super Troopers 2 Progress, Brian Cox Is Back & Updates On Paramount Projects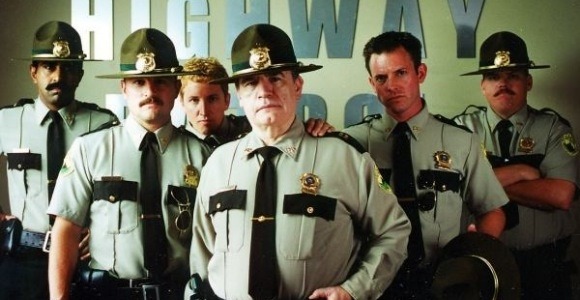 Fans of Broken Lizard's Super Troopers will be glad to know that things are moving along nicely for a sequel. According to Movie Cultists, they have independent financing and are looking to make a deal with Fox as well. Steve Lemme describes the situation as follows:
We're like, three drafts into it. It's funny, because we have an independent financier — we have a lot of independent financiers — who are like, 'Give us that f***ing movie.'  And we're like, 'We will, we will but we have to go through a studio first.'  But it's a great thing to go to a studio and say, 'We have the money.'
We also have some updates on several Paramount projects, which came out of an update on the studio's recent financing deal with SkyDance. Projects moving forward include the Shane Salerno (Shaft, Armageddon) action-comedy License to Steal, which is being produced by Alex Kurtzman and Roberto Orci. Variety describes the project as "loosely based on a Marc Weingarten Salon.com article, the film focuses on the high-end repo business and agents who travel the world to reclaim play-toys of the wealthy that include private jets and speedboats."
Also moving forward is Northern Lights, Todd Robinson-scripted film about " four aspiring acrobatic pilots who form a team and take on a more experienced varsity squad for dominance in the sky." Variety describes the project as "Top Gun meets Fast and the Furious".