National Treasure Director To Helm Greenpeace Movie, Possibly Written By Aaron Sorkin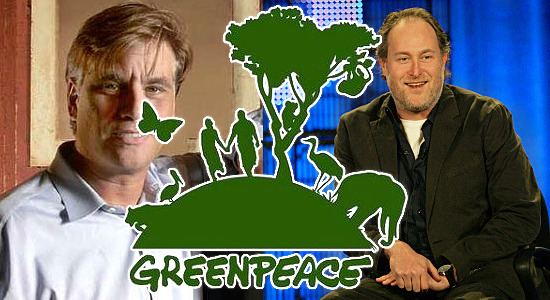 Jon Turteltaub is best known as the director of the National Treasure films and the upcoming live action movie The Sorcerer's Apprentice. So you can understand why I was a little shocked at first to learn that Turteltaub has signed on to direct Greenpeace, the story of the origin of the controversial conservation organization. It gets even better... According to Variety, West Wing/The Social Network scribe Aaron Sorkin is in early talks to write the screenplay.
The narrative will be adapted from two books: Weyler's "Greenpeace: How a Group of Ecologists, Journalists, and Visionaries Changed the World" and Hunter's "Warriors of the Rainbow: A Chronicle of the Greenpeace Movement." Aurelius Films has also secured the organization's official cooperation.
Set in the 1970s and early 1980s, the story will follow Bob Hunter and Rex Weyler as they led "an eccentric group of pacifists, ecologists, musicians, teachers, sailors, and scientists as they attempted — often successfully — to disrupt American and French nuclear bomb tests, Japanese and Russian whaling ships and Norwegian infant harp seal hunters." Originally known as the Greenpeace Foundation, the origination later turned from anti-nuclear protest to other environmental issues: whaling, bottom trawling, global warming, old growth, nuclear power, and genetically modified organisms.
While I support environmental causes, I'm not really a fan of Greenpeace, what they accomplished in their early years, or even a lot of their practices. But if Sorkin writes the screenplay, I will be at the ticket counter on the first day of release.