Robert Zemeckis' Next Christmas Tale To Be The Nutcracker?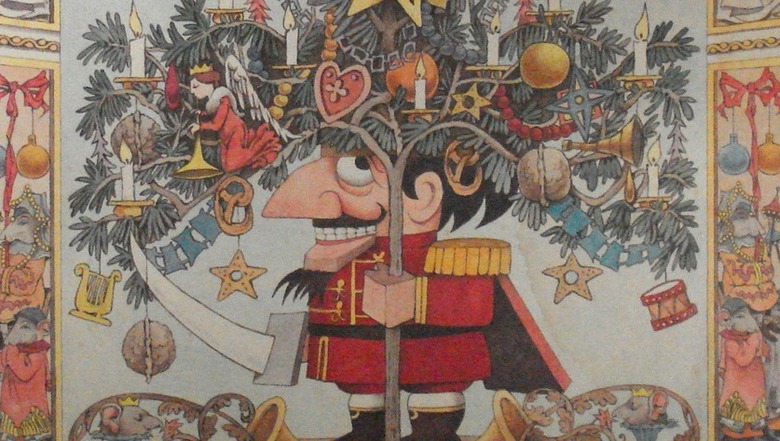 Despite a number one position at the box office this weekend (in the US as well as here, in my motherland), we can't exactly call Robert Zemeckis' film of A Christmas Carol a smash hit. There's definitely a little way to go until it turns a profit on it's supposed $200 million budget. Off timing, then, to hear of his plans for another motion-captured Christmas story, The Nutcracker.
In selecting his source material, the rumour goes that Zemeckis will apparently be bypassing the Tchaikvosky ballet version in favour of adapting ETA Hoffman's original story The Nutcracker and the Mouse King. It's a fantasy yarn which I read as a combination of moral fable and political satire and which drips with threat and dark malice. Already we've had at least three versions brought to the cinema  – once in stop-motion, once in cel-animation, and just this year in live action, and I'm surprised to realise I haven't had a full viewing of any of them. Must sort that out.
Having just this week seen Zemeckis' rather encouraging take on Dickens, and bearing in mind that many of the characters this time out won't even need human eyes being rats and wooden figures, I'm fully enthused to see him step up for some Nutcracker mo-cap action.
We can expect a faithful adaptation, according to the original rumour at Pajiba, but within a 19th century Russian setting. This is odd because the story is set in Germany, if I remember correctly, and only relocated to Russia for the ballet version.
If you know the story at all, you will recall a few seriously creepy moments such as when our young heroine, the twelve year old Marie, first sees the enchanted Nutcracker come to life or the entrance of the evil, seven-headed Mouse King. These are just the sort of thing that Zemeckis handled so well in A Christmas Carol.
This film will have to take a place in line behind Yellow Submarine, which has already been given a loose release date, but could well come before the Roger Rabbit sequel I know a lot of us are hankering for. All good things, though.
One publication of Hoffman's story has been illustrated by Where the Wild Things Are's Maurice Sendak, and it's from that cover that I took the image at the head of this post.