New Kick-Ass Movie Poster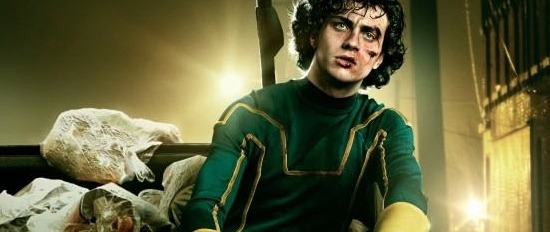 Last night Lionsgate released the first teaser trailer for Matthew Vaughn's big screen adaptation of Mark Millar's comic book Kick-Ass. For those of you who haven't yet seen that trailer, I urge you to watch it now. It's not the best representation of the movie, but given the strict PG restraints of a green band trailer, it works for now (or at least until a red band is released). Lionsgate has also released a new poster for the film on MySpace, featuring the star of the movie, Aaron Johnson, sitting on top of a dumpster, all bruised and beaten. Check out the full poster after the jump.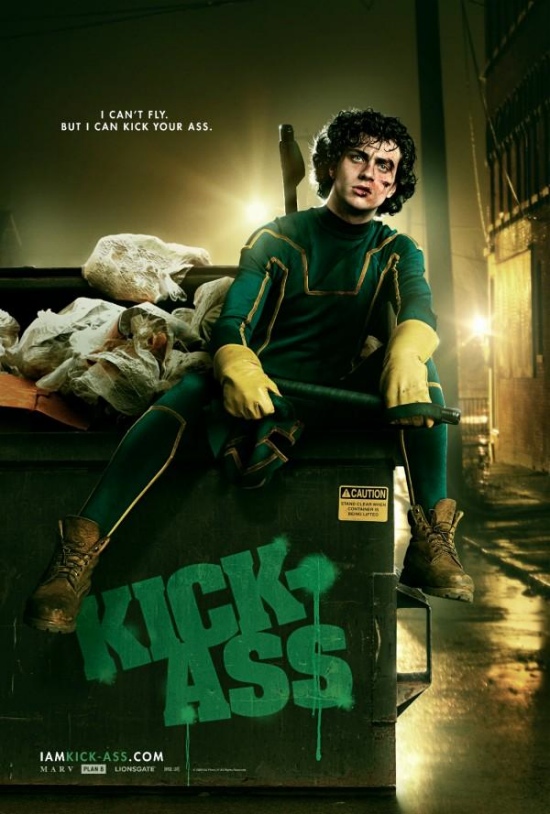 The story is essentially about an average teenager named Dave Lizewski (Aaron Johnson), a comic-book fanboy who decides to take his obsession as inspiration to become a real-life superhero.
As any good superhero would, he chooses a new name — Kick-Ass — assembles a suit and mask to wear, and gets to work fighting crime. There's only one problem standing in his way: Kick-Ass has absolutely no superpowers. His life is forever changed as he inspires a subculture of copy cats, is hunted by assorted violent and unpleasant characters, and meets up with a pair of crazed vigilantes, including an 11-year-old sword-wielding dynamo, Hit Girl (Chloë  Moretz) and her father, Big Daddy (Nicolas Cage).
Kick-Ass hits theaters on April 16th 2010.