Geek Deal: Free Nationwide Advance Screenings For Wes Anderson's Fantastic Mr. Fox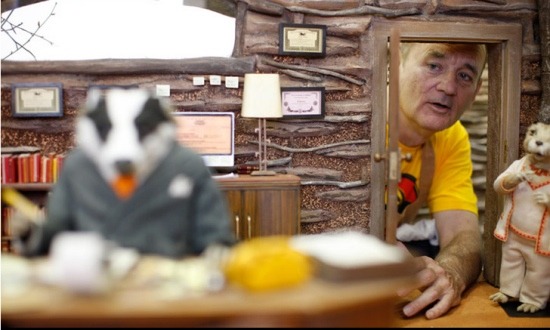 One of the many reasons we love Fox Searchlight (other than the fact that they usually distribute some cool movies) is that they uusually hold a bunch of free advance screenings nationwide to get the word of mouth out about their upcoming releases. Searchlight is doing just that for Wes Anderson's new film, a stop-motion animated adaptation of Roald Dahl's book Fantastic Mr. Fox.
The screenings take place on either November 23rd or 24th (that's a Monday or Tuesday) in the following cities: Albuquerque, Austin, Baltimore, Boston, Cincinnati, Cleveland, Columbus, Dallas, Houston, Indianapolis, Las Vegas, Louisville, Memphis, Milwaukee, Montreal, New Orleans, New York, Norfolk, Oklahoma City, Philadelphia, Phoenix, Pitsburgh, Portland, Richmond, San Antonio, Seattle, Tucson, Tulsa, and Washington DC. You can RSVP on FoxSearchlight.com.
Remember, if you do get an rsvp confirmation, Searchlight usually overbooks these screenings under the assumption that some people won't show up. They want to fill the theater. What often ends up happening is that some people don't make it into the screening. So show up early to ensure you get in. Show up even earlier to ensure you get a good seat. The early bird gets the worm.