High Tension's Cecile De France Joins Eastwood's Hereafter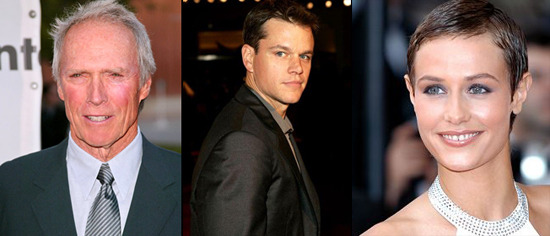 Clint Eastwood works fast. He had two films out last year, Changeling and Gran Torino. He's got Invictus opening next month, but is already shooting his next picture, called Hereafter. That one, written by Peter Morgan, is one we haven't reported on too much yet, but features Matt Damon in a story of "of three people who are touched by death in different ways." We'd heard but hadn't reported that Cecile de France, the violent lead from High Tension, would be part of the film as well. Now that's confirmed by the trades, so I'm using the report as an excuse to bring us all up to date on the film.Variety has the casting report. The Playlist had actually pegged that last month, along with the casting of Thierry Neuvic (Tell No One) and Mylène Jampanoï for the French part of the production. The story has three components, two of which are bridged by Damon's character. David wrote a piece about the film back in September where he hedged around some of the plot revelations. I'm going to lay those out in the next paragraph, as they're being more widely batted around now, so skip the rest of this article if you want to avoid spoilers.
de France will be Marie, a French journalist who is nearly killed in the 2004 tsunami. At the same time, 12-year old Marcus loses his twin brother in London. Those parallel instances of near-death lead each character to Damon's psychic, a factory worker named George, who can talk to, and perhaps see the dead. He's not much interested in using his abilities, and the script becomes a story about those three primary characters interacting and trying to figure out what happens after death. Not really a thriller, and only supernatural in a fairly superficial sense of the word. Easy to look at this one as Eastwood's acknowledgement that he's coming close to the end of his own run (the guy is 79!) and that's fine, as long as he doesn't go too maudlin with it.