Dwight Schultz, The Original Howling Mad Murdock, To Make An A-Team Cameo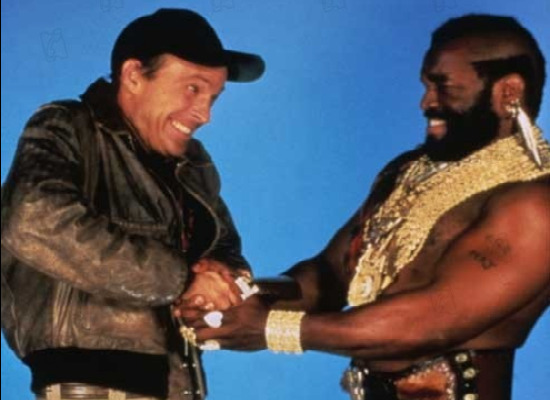 A-Team fans rejoice, it appears that there will be at least one nod to the classic '80s action franchise in Joe Carnahan's upcoming modern remake. The Official Dwight Schultz Fansite has the word that Schultz, who played "Howling Mad" Murdock in the original series, was recently in Vancouver filming a cameo part. He even had some kind words to say about District 9's Sharlto Copely, who plays the new Murdock. Schultz calls Copely "brilliant beyond words", and goes on to say, "honestly, if Sharlto is given an opportunity to do what I saw in that [screen] test, Murdock will be better than ever."
There's no word yet if remaining A-Team cast members Dirk Benedict and Mr. T are getting similar cameo roles, but I'd honestly be surprised if they didn't. Given what we've seen in Smokin' Aces, I would wager it's well within Carnahan's sense of humor to do so.
I'm  hoping this project finally gets him noticed as well. Smokin Aces performed decently enough given its low budget, but that film was far from the action-packed extravaganza we were promised from the trailer. Narc was solid, and his BMW Film Ticker is my favorite of all those shorts (best opening shot ever), so I'm sure the guy has the talent to do something worthwhile with this remake. With his biggest budget yet, and a seemingly killer cast, there's little excuse if he somehow screws this up.
[Via Cinematical]