Man On Wire Director James Marsh To Tackle The Vatican Tapes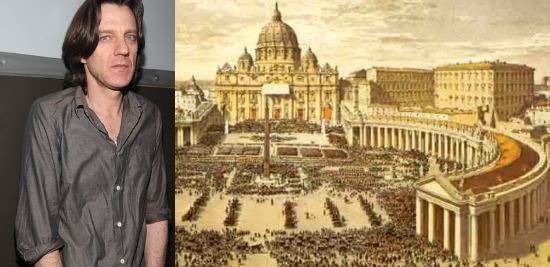 Before his 2008 doc Man on Wire, James Marsh also directed a little-seen feature starring Gael Garcia Bernal, The King. He's also been busy recently with Red Riding: 1980, the second film in the much-lauded British crime trilogy. Now he's taking another stab at feature films with the supernatural thriller, The Vatican Tapes. The film concerns the events that occur after a tape featuring an exorcism gone horribly wrong gets leaked from the Vatican. The script comes courtesy of Christopher Borrelli (The Marine 2).
I'm a sucker for exorcism stories, and with that short plot description I'm already more interested in this film than I ever was for Angels and Demons, which also featured the Vatican heavily. I'm actually not sure if there has ever been an exorcism film that's directly involved the Vatican (correct me if I'm wrong), so that's something new this film could be bringing to the table. Most recently we had the talky, but stylistically great, The Exorcism of Emily Rose, and I also loved Constantine's approach to the exorcism process as well. There was also A Haunting in Connecticut, but the less said about that film, the better.
I can't say much else about this film yet, except I'm hoping that screenwriter Borrelli transcends his previous credits with this film. All I know is that James Marsh is directing, and that sort of means I have to watch it.