David Fincher Directing Adaptation Of The Reincarnation Of Peter Proud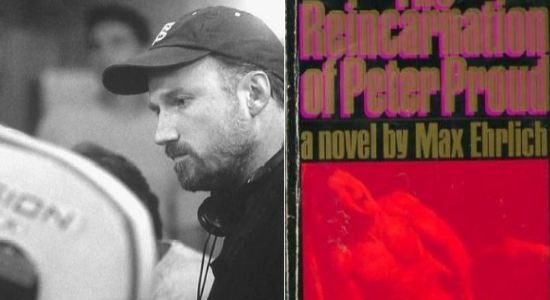 Assuming David Fincher survives the Herculean task of retelling the epic tale of Facebook in The Social Network, it seems that his next project will bring him back to familiar territory. We've learned that Fincher has signed on to adapt The Reincarnation of Peter Proud alongside screenwriter Andrew Kevin Walker, who also wrote Fincher's Seven. The novel by Max Ehrlich was already adapted back in 1975, with a screenplay written by Ehrlich himself. Fincher's adaptation will use the novel as its source, while also modernizing the story.
'Proud' centers on a college professor who begins having recurring dreams and nightmares and, realizing they are images of a past life, decides to search out the source of the visions. With his girlfriend in tow, he discovers a woman and her grown-up daughter who are keys to his past life.
The concept certainly sounds like familiar Fincher territory, and I for one am just glad to have him making a straight up thriller once again. As much as I admire his attempt at deconstructing the serial killer film with Zodiac, I've come to the realization that I admire it more than I outright love the film. And after sitting through The Curious Case of Benjamin Button once, I don't see myself doing so anytime soon.
As unusual as The Social Network sounds, the pedigree alone is enough to get me excited. Also, I would indeed pay money to see Zombieland's Jesse Eisenberg as Facebook's Mark Zukerberg (and let's not forget the Aaron Sorkin script). At the same time, I can't wait to see Fincher return to the thriller genre, and this definitely sounds like the project to get him back in the swing of things. It's also nice to see Andrew Kevin Walker back in the business. He wrote the upcoming Wolfman, but aside from that, the guy has been AWOL since writing Wong Kar Wai's BMW Film entry in 2001, The Follow.
[Source: THR Heat Vision Blog]