Danny Boyle's 127 Hours To Have Over An Hour Of No Dialogue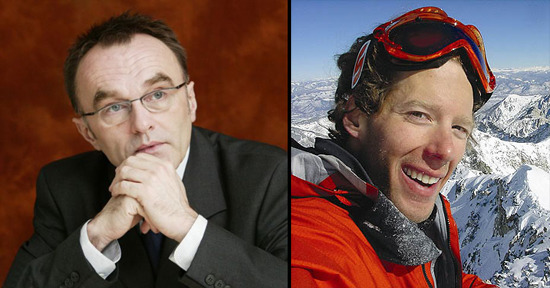 A couple days ago it was reported that Danny Boyle (Slumdog Millionaire, Trainspotting, 28 Days Later) had found his next film project, 127 Hours, a story of Aron Ralston, the mountain climber who amputated his own arm to free himself after being trapped by a boulder for nearly five days. Indiewire had a chance to talk to the filmmaker at the BAFRA Brittania Awards, and Boyle confirmed that Slumdog Millionaire writer Simon Beaufoy has not yet started the screenplay, which will be based on Boyle's treatment.
But the big news tidbit to come out of the conversation is how he plans to shoot the film. Boyle intends to film the first hour of the movie with no dialogue. In the true life story, Ralston was completely alone, stuck in the canyon. And Boyle will not be introducing any volleyball tricks a la Tom Hanks in Castaway. The film will have to rely on the non-dialogue acting strength of whatever late-20's/early-30-year-old actor who gets cast in the role.
Also, Boyle claims that the film "has no green light or budget," although one would assume that the Oscar winner will have no trouble finding those once he has a completed script. The original report sais that Boyle is hoping to start shooting in March 2010, and that Fox Searchlight wants to release it by the end of that year for awards season.