High Fidelity Writer & Director Reteam For Geeky Gambling Film, Lay The Favorite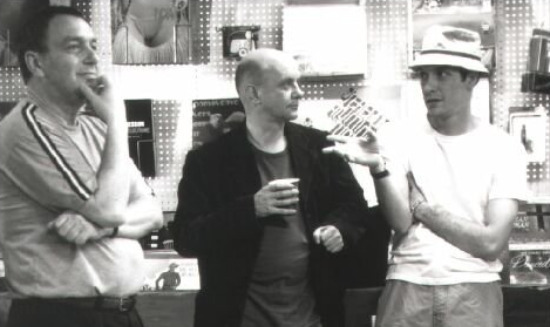 Director Stephen Frears and writer D.V. DeVincentis are teaming up for another project, which seems to have some similarities to the John Cusack-starring hit, High Fidelity. The two are adapting the upcoming Beth Raymer memoir, Lay the Favorite, Take the Dog, which will be released this spring. The adaptation will simply be titled Lay the Favorite.
The dramedy concerns a thirty-something woman who falls in with a crowd of older math geeks that have figured out how to game the sportsbook system in Vegas. Says DeVincentis, "It's a less violent, less sketchy version of the mob. This is the version of 50-year-old math geeks from Queens in basketball shorts who have pet guinea pigs."
DeVincentis also wrote another great Cusack vehicle, Grosse Pointe Blank, and Frears has gone on to direct gems like Dirty Pretty Things, and The Queen (I've yet to see Cheri). The pair could certainly do something great with this premise, Frear in particular has grown a knack for compelling little dramas, and I'm glad to see that he isn't above directing a film with a bit more mainstream appeal (at least judging from the premise).
The project sounds a lot more like Croupier (except with some funny) than it does the recent gambling pic, 21. I'm partial to a well done gambling drama, and with this pedigree Lay the Favorite certainly looks like one to keep an eye out for.
[Source: THR]