/Film UK - Sherlock Holmes, Sasha Grey, Bunny & The Bull, Wild Things Art And More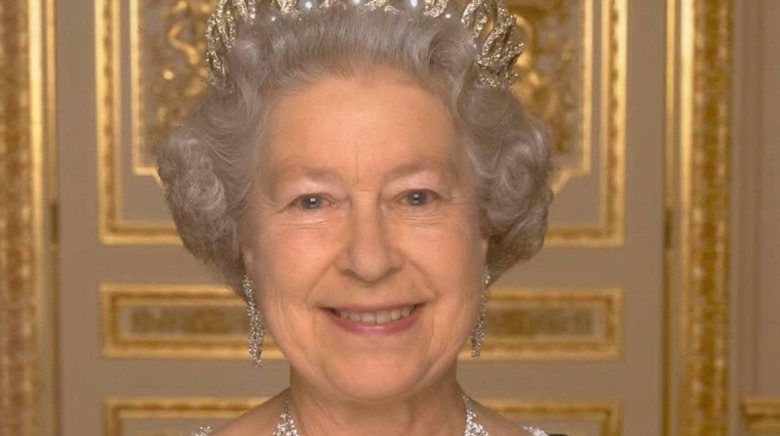 Coming to you weekly from my vantage point in good old Blighty, it's Slashfilm UK. Anglos and Anglophiles rejoice as every Friday – GMT, of course – I'll be bringing you a round up news, links and coverage specific to the film comings and goings here in the UK. Sometimes we'll be talking about films that have already played in the US, other times it will be films that won't make it to the US for a good while yet, and from time to time you'll read about films that will never make it to the US at all.
Coming up after the break are a record breaking attempt from Mission: Impossible, Grant Morrison teaming up with Stephen Fry, your first chance to see The Princess and the Frog in the UK, Steve Martin playing banjo and an awful lot more.
This Saturday night, Pinewood Studios are hoping to set a world record for the largest cinema screen ever. Their presentation of Mission: Impossible is set to measure over 73 metres wide and more than 18 metres tall. Have no fear about picture quality, though, as The Telegraph tell us that " the very latest projection technology" will ensure the film "will look absolutely sensational".
Waterstones online are currently offering a 30% discount on a series of BFI books.
The lineup for the London Children's Film Festival has been announced. The opening night Gala on November 21st will be Miyazaki's Ponyo on the Cliff by the Sea and the festival will end on November 29th with the first UK screening of The Princess and the Frog. There's also something called Burton's Bedtime Stories, in which a double bill of Charlie and the Chocolate Factory and The Corpse Bride will be punctuated with slumber-party themed activities.
Martine McCutcheon, sometime tea lady to Prime Minster Hugh Grant and erstwhile Eastenders ragamuffin, has told The Telegraph that the lead character of her new novel The Mistress was created in the actress' image to give herself an acting job.
UK Film magazine Little White Lies are selling screen prints of their special Geoff McFetridge Where the Wild Things Are cover.
Former Channel 4 drama head Liza Marshall has told Broadcast that her new position at Ridley and Tony Scott's Scott Free is good for Brits in the industry:
Ridley loves the UK market and the talent here, but has not found the right person to run it. He loves the shows I worked on such as The Devil's Whore and he has optioned Red Riding. That shows a commitment.
After 20-some years on the London stage, courtesy of Stephen Malatratt's wonderful adaptation, Susan Hill's ghost story The Woman in Black seems set to become a 3D feature film. Dread Central report that Jane Goldman has been hired to pen the screenplay for the newly renovated house of horror we call Hammer.
Here's a new poster for Philip Ridley's wonderful Heartless. The film opens in the UK next Spring, but there's another early chance to see it this November 24th, at the ICA. The screening will be accompanied by a Q&A with the director and is part of the Comica festival, of which a screening of The Sky Crawlers is the only other movie moment.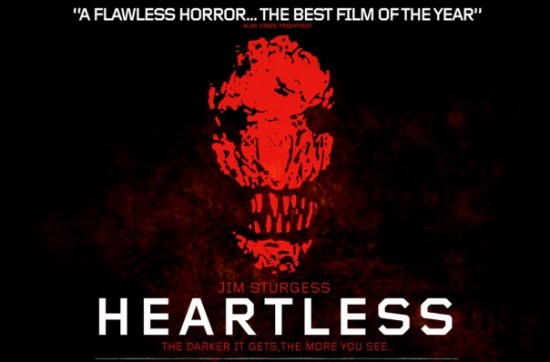 With a series of incremental updates, Bleeding Cool managed to piece together that Grant Morrison, Stephen Fry and Paul McGuigan were looking to collaborate on a BBC Scotland project. We don't know what they were pitching, and we don't know how it went – but we do know that Morrison wore a purple suit to the meeting. BBC Scotland were interested in adapting Morrison's The Invisibles comics at one point... could this be that?
When the UK Blu-ray of Moon gets let out of the traps on the 16th, a good few copies could be winging their way to foreign lands as it has been confirmed by the Man Made Movies blog to be a region free disc. That's just the BD mind, not the DVD.
The UK Film Council have named their Breakthrough Brits, a roster of 13 black and Asian film makers from Blighty who will be sent to the AFM for a bit of schmoozing. Screen Daily list the winners (because that's what they are) as:
Dipo Agboluaje, Riz Ahmed, Eran Creevy, Yann Demange, Daniel Kaluuya, Shan Khan, Tinge Krishnan, Kolton Lee, Nahrein Mirza Kemp, China Moo Young, Mel Nwanguma, Femi Oguns, and Ian Iqbal Rashid.
There's a few you have more likely heard of than the rest. For example, Ahmed and Creevy were the star and writer-director of Shifty and Yann Demange directed the Big Brother zombie show Dead Set.
So much for collaborting with Ben Stiller on a Little Britain movie – David Walliams has told Newsbeat that he's now working with Matt Lucas on a new TV series that will be somewhere between a sketch show and a sitcom.
The NME have details of Steve Martin's first UK gig as a musician. Next Monday, the 9th of November, he'll be playing the Royal Festival Hall with a show he's calling An Evening of Bluegrass and Banjo.
Screen Daily have the details on FilmBuff VOD's move into the UK market.
Here's a competition announcement from the Bunny and the Bull guys. A competition that sounds more fun to enter than to win for once...?
As Nikki Finke put it, "Mel Gibson Sells Off UK Arm of his Icon Group". The Hollywood Reporter looked at it as a purchase not a sale with "Stuart Till Finalizes Icon Group Deal".
There's a remake of The Asphyx coming, courtesy of UK indie outfit Black and Blue. Screen Daily tell us that Matthew McGuchan (not to be confused with the aforementioned Martine McCutcheon) will write and direct. The original film, about death spirits, Victoriana and other stuff that I find mildly creepy, has stood the test of time very well.
Hey U Guys tell us that British comic book Buskers is coming to the big screen with Kevin Spacey, Mos Def and Damon Albarn amongst the cast and the lead female role still open. Shooting starts in Decemeber and there's already an official site.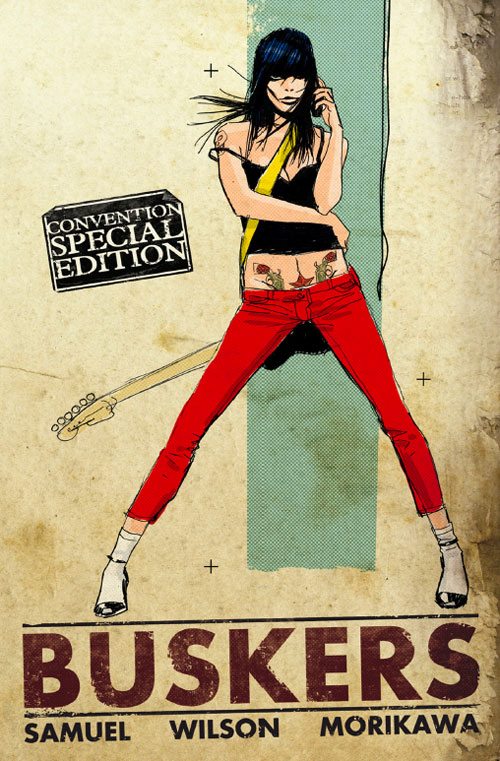 According to The Guardian, both the BBC and The Sun accidentally used stills from Nick Love's remake of The Firm as suspect's mugshots... and it was all the fault of the police. That's probably the first and last time anybody will mistake images from a Nick Love film for anything remotely like reality.
After 18 months of delay, John Hurt has told The Telegraph that he is "a bit fed up" that ITV haven't yet screened An Englishman in New York, his second turn as Quentin Crisp after The Naked Civil Servant. A bit fed up? I'm positively hopping.
A two-player ARG game to promote Guy Ritchie's Sherlock Holmes has finally been given a proper launch. As is always the way with these things, I'm finding it a little bit confusing so any tips you can offer would be greatly appreciated. The big idea of 221B (it's named after Holmes' address) is that you can interrogate characters in the game by actually phrasing your own questions and not selecting from pre-set options. Very ambitious.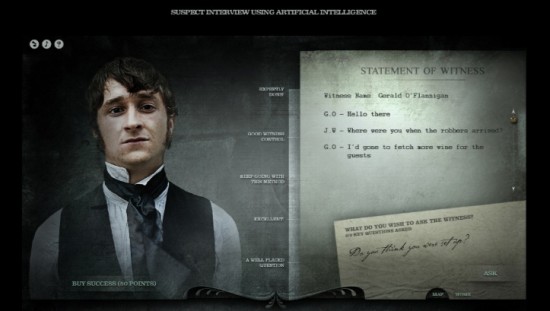 Want to get a Sack 'n' Crack wax, for free? To promote the release of Bruno on DVD and BD next Monday, gentlemen will be able to for that day only get a complimentary makeover of their overgrown undercarriages. On a strictly first come, first served basis you'll be able to get your smooth on at the following salons:
The Sugar Shop, 142 Commercial Street, London, E1 6BJ
The Sugar Shop, 35 Southwick Street, London, W2 1JQ
Brazilian Waxing Company, University Precinct, Oxford Road, Manchester, M13 9RN
Designer Waxing, 183 Bath Street, Glasgow, G24HU
If you do go and get a treatment, let me know how it went. Pictures would be funny too, but I can't promise I won't publish them or put them up in London phoneboxes.
Stephen Soderbergh's call girl drama The Girlfriend Experience is coming, at long last, to UK cinemas. There's a screening at the BFI at 8.45pm on November 16th with star Sasha Grey on hand to do a Q&A and, probably, be rushed out of the back door by big security men with heavy coshes. If you'd like to win a pair of tickets to join me at that screening – there's two pairs to give away – then just e-mail me an answer to the following question:
On what date does The Girlfriend Experience go on general release in the UK?
I'll draw the winners out of some kind of virtual hat.