Pixar And Luxo Settle Cute Lamp Dispute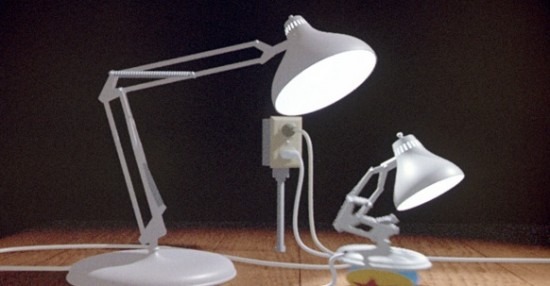 Two months after Norwegian lamp manufacturers Luxo AS threatened surprise legal action, it seems that they and Pixar have settled their dispute over the hop-happy anglepoise mascot. Details are of course shrouded in the expected fog of corporate secrecy but, thankfully, there's no longer going to be any need to get the courts involved.
If there was some kind of payment agreed, there's not any indication of how much. There has been some kind of amicable agreement, however, and it seems that Luxo Jr. will remain the Pixar front man, the lavish collectors set of Blu-rays and replica lamp will stay on the market and the six-foot RoboLuxo can keep entertaining the crowds at Disney's theme parks.
THR Esq., the legal blog at The Hollywood Reporter, suggest that maybe the current Luxo merchandise from Disney Pixar might be the last:
Disney will stay out of the lighting business, and for now we hear that Luxo doesn't have any problem with "artistic renditions" of the lamp.
Well... as I said, maybe. It's hard to interpret that comment and despite a lot of deep digging, no more details seem to be available anywhere at all, online or off. That's one of the bonuses of an out-of-court settlement – no paper trail in the public domain.
All of this makes me think the currently available Luxo Jr. lamp and Blu-ray sets are even more of a desirable, possibly e-bay-able collectible than I'd previously assumed. There's only 500 of them available in a numbered edition in the UK – that's next to none! – and the US release is in "limited quantities" too. I have to wonder how many of these are going to be put up on a high shelf, "mint in the box", never to be loved by a child... or sufficiently child-like geek?
Have we learnt nothing from Toy Story 2?