VOTD: Zero Trooper-F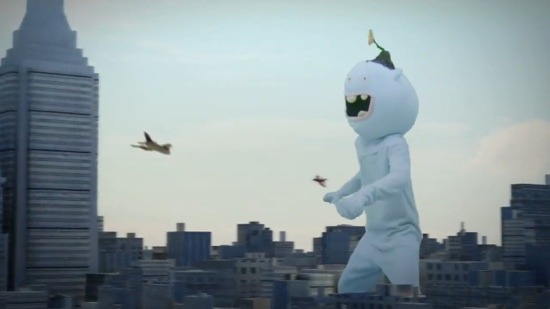 Eric Raymond Lim's short film Zero Trooper-F is now officially online.
As a genius inventor and scientist, Bryan Abrams is the brain behind the super sentai hero, Zero Trooper-F's brawn. Byran is loved and adored by his family, his co-workers, and the greater area of Greenside City. However, it's not a feeling he reciprocates. Bryan's overwhelming feeling of unfulfilled desire comes to a breaking point at the worst time possible, during a giant monster attack. Starring Matt Sloan of the Youtube sensation, "Chad Vader".
Zero Trooper-F is a short film created in Madison, Wisconsin by a collection of students and alumni of Univerysity of Wisconsin-Madison. Drawing from the influences of Hong Kong, Japanese, and American cinema, Zero Trooper-F is the work of a team that has a fondness for cinematic action and thrills... as well as tasteful comedy and drama. ZTF debuted at the Wisconsin Film Festival, 2008.
If you're hesitant about spending 37-minutes on this short, I've also included the trailer for the short film, both of which you can find, after the jump.
The trailer:
Zero Trooper-F Trailer from Zero Trooper on Vimeo.
The short film: