Despicable Me Movie Trailer #2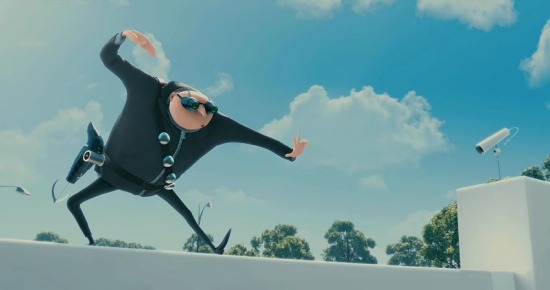 In July we posted the teaser trailer for Universal Pictures and Illumination Entertainment's Despicable Me, a computer animated film about a trio of orphan girls cause the normally deplorable Gru to rethink his plan to steal the moon. The trailer mostly focused on a world which has had famous landmarks stolen and completely replaced by giant blow-up replicas. The main character of the movie – Gru, who is voiced by Steve Carell, made a little more than a cameo appearance. This new trailer focuses more on the world's #2 super-villain character Gru, and his attempts to break into a secret lair of the world's #1 super-villain Vector.
The voice cast line-up is pretty impressive, with a handful of Judd Apatow regulars with a couple nice surprises: Steve Carell, Jason Segel, Russell Brand, Kristen Wiig, Will Arnett, Danny McBride, Jemaine Clement, Miranda Cosgrove and Julie Andrews. However, you don't really get to hear any of these voices in action in the new trailer. The preview plays more like an old Looney Toons short than a proper trailer.  Watch the trailer after the jump, and leave your thoughts in the comments below.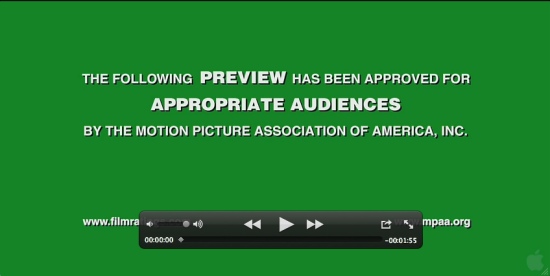 In a happy suburban neighborhood surrounded by white picket fences with flowering rose bushes, sits a black house with a dead lawn. Unbeknownst to the neighbors, hidden beneath this home is a vast secret hideout. Surrounded by a small army of minions, we discover Gru (voiced by Steve Carell), planning the biggest heist in the history of the world. He is going to steal the moon (Yes, the moon!) in Universal's new 3-D CGI feature, Despicable Me.Gru delights in all things wicked. Armed with his arsenal of shrink rays, freeze rays, and battle-ready vehicles for land and air, he vanquishes all who stand in his way. Until the day he encounters the immense will of three little orphaned girls who look at him and see something that no one else has ever seen: a potential Dad. The world's greatest villain has just met his greatest challenge: three little girls named Margo, Edith and Agnes.Despicable Me hits theaters on July 9th 2010.