Seriously? Matrix Producer Wants To Make A $150m Biopic Of Islamic Prophet Muhammad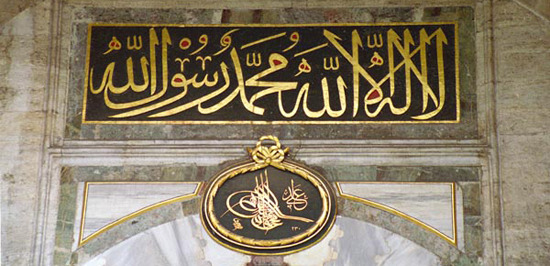 It's not every day I get to tag a /Film story with 'Muhammad'. So I guess I should thank evident crackpot producer Barrie Osborne, one of the men behind The Matrix and Lord of the Rings, because he wants to make a giant film about Muhammad. Yes, that Muhammad — the founder and prophet of Islam. A couple of cartoons depicting his image were once enough to generate a global outcry. (Visual depictions of the prophet are forbidden by Islamic law in some sects.) How will things work out when a producer puts up twenty-four pictures of him every second? Poorly, which is why Muhammad will not be seen in the movie that depicts his life.
In a way, this could be an interesting formal exercise: how do you make a movie about a person without ever putting them on screen? (Answer: get the Coen Brothers to make The Muhammed Who Wasn't There.)
The Guardian says the film, which will chart the prophet's life and teachings, is budgeted at $150m and is planned as "an international epic production aimed at bridging cultures. The film will educate people about the true meaning of Islam." The producer plans to feature English-speaking Muslim actors, and has the backing of Qatar-based production company Alnoor Holdings. The latter has retained Sheikh Yusuf Al-Qaradawi to "oversee all aspects of the shoot."
That move pretty much shoots down any possibility of the film promoting a sane depiction of Islam. If you don't recognize the name Sheikh Yusuf Al-Qaradawi you should — he's the al Jazeera commenter who recently called Jews "the treacherous aggressors...this profligate, cunning, arrogant band of people," before calling upon Allah to "kill them, down to the very last one." He's also called the Holocaust a punishment expressing Allah's divine will, and hoped that "the next time will be at the hand of the believers."
Can't wait for the movie!