Cool Stuff: Retro Up Posters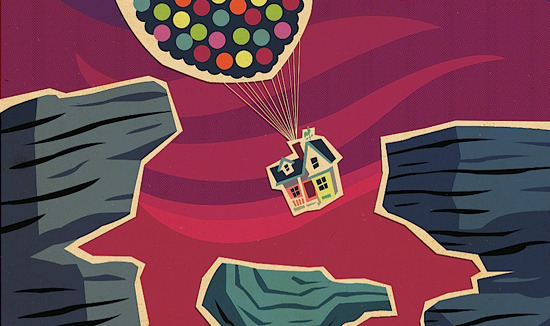 Correction: Apparently Eric Tan did not create all these posters, I was wrong in that assumption. He created  "Journey into the Wild" (with the dogs), Craig Foster did the SAA South American Air (with the Lama), Erik Evans did the "Paradise Falls" (with the bird), and Paul Conrad did the five remaining posters.
To celebrate the November 10th DVD & Blu-ray Combo pack release of Pixar's Up, Disney has released high resolution copies of Eric Tan's awesome retro posters which were created during the development of the film for inspiration, and were hung in Pixar Animation Studios during production.
We've featured many of artist Eric Tan's creations in past Cool Stuff columns: we've spotlighted his work for past Pixar productions, X-Men, LOST , among other things. Tan has been creating a series of posters for the Indiana Jones film series. You can see his Raiders of the Lost Ark and Temple of Doom posters in our linked Cool Stuff articles. Check out the Up posters after the jump, and click on the images to enlarge.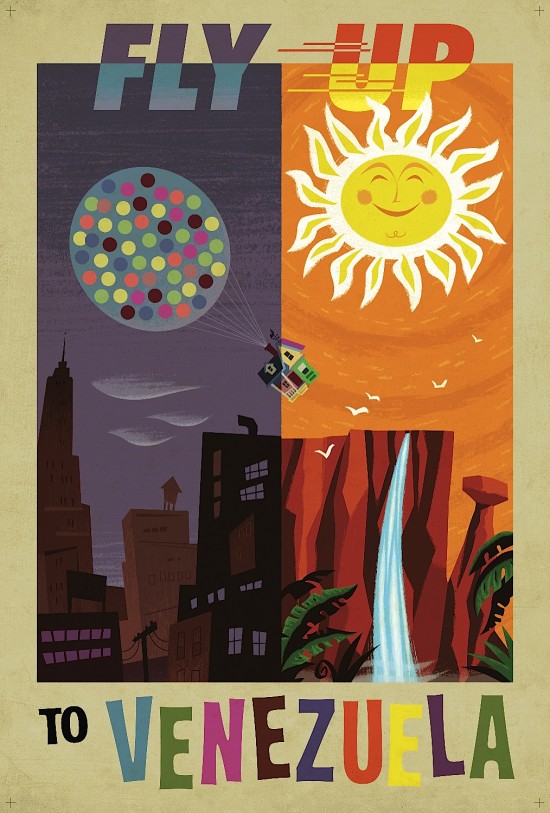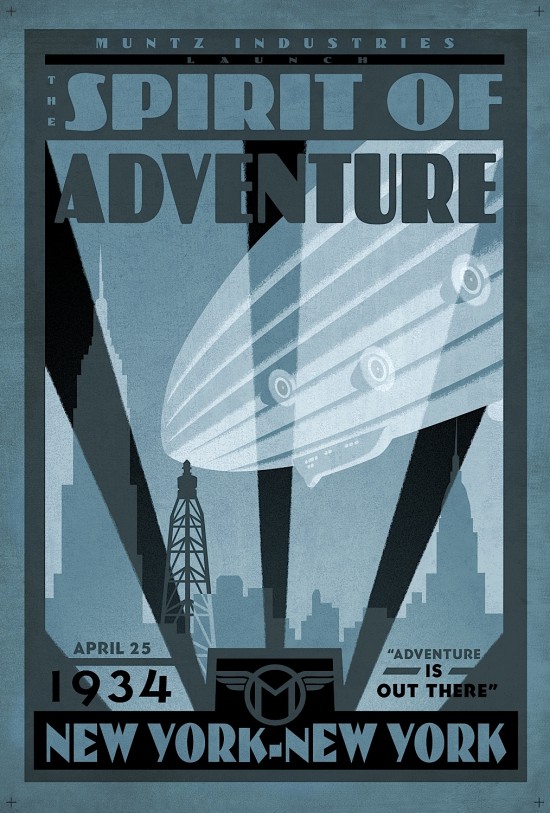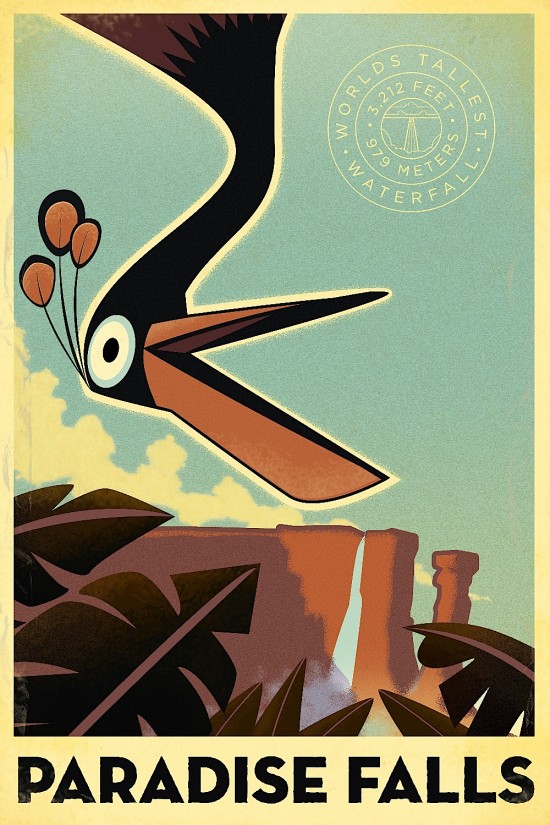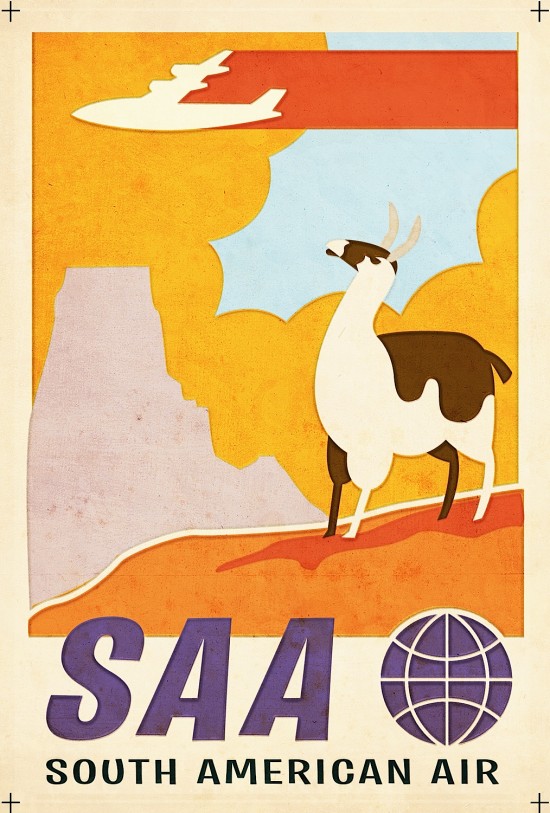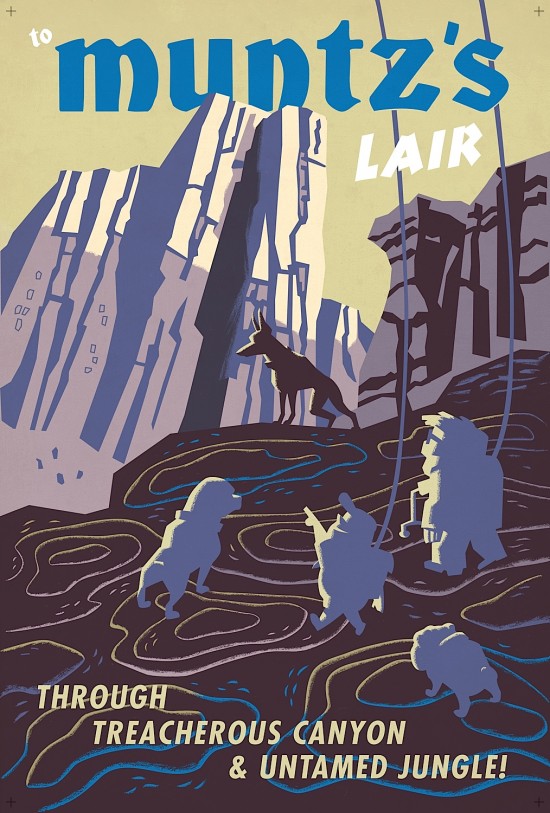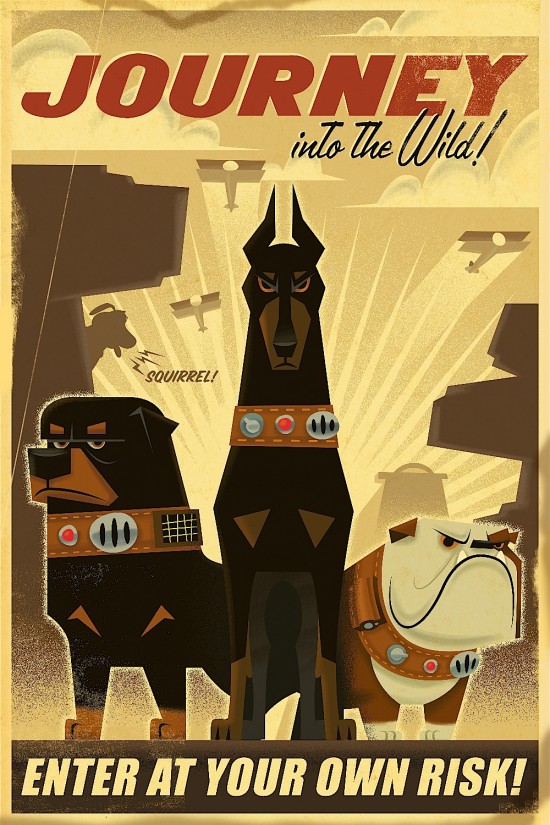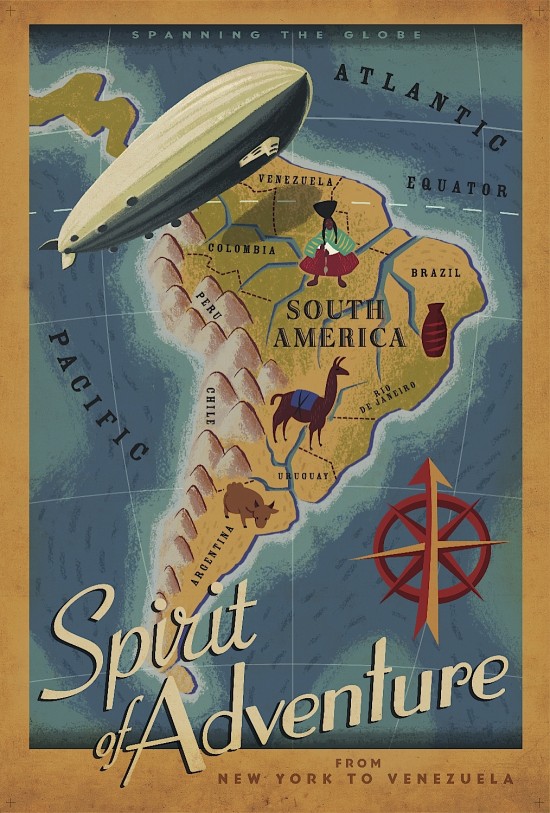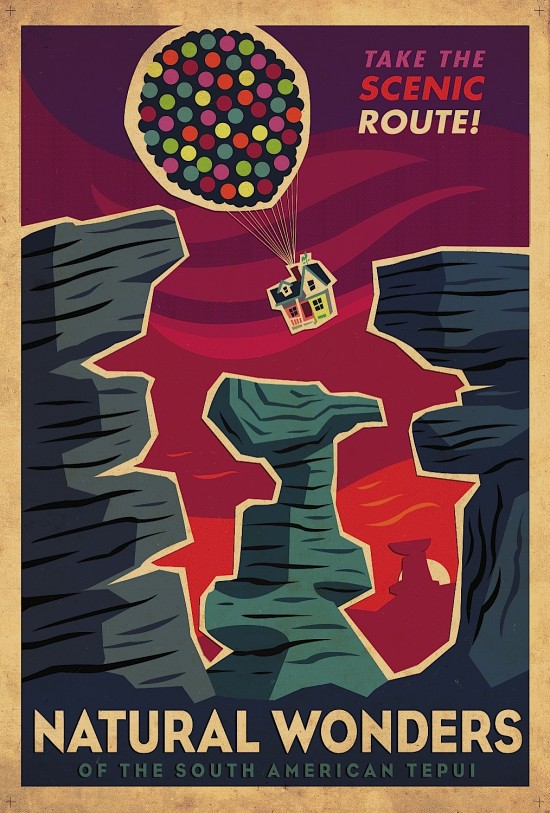 Cool Stuff is a daily feature of slashfilm.com. Know of any geekarific creations or cool products which should be featured on Cool Stuff? E-Mail us at orfilms@gmail.com.