Tron Legacy Writers Edward Kitsis And Adam Horowitz To Write Ouija Board Film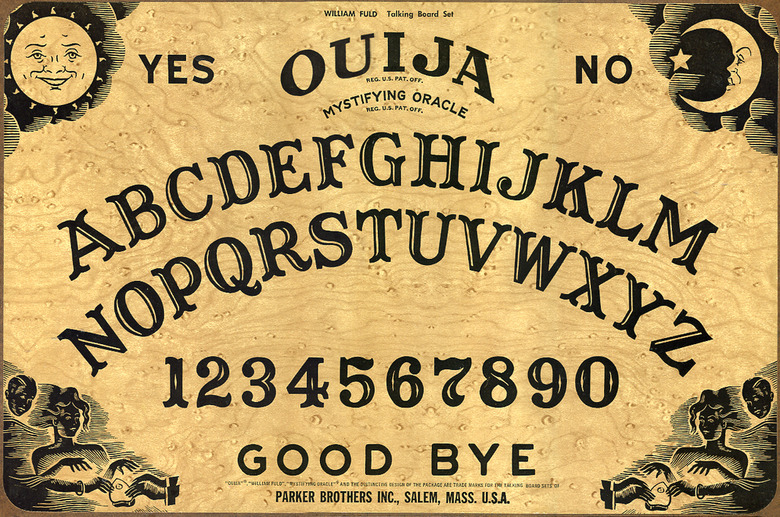 Can I make a confession? I'm not 100% gung-ho about Tron Legacy, as I know other writers and Comic-Con attendees have been. Maybe it's because Tron wasn't a huge part of my childhood, or maybe it's because I was underwhelmed by the footage (or lack thereof) at Comic-Con this year. Either way, what we've seen so far hasn't really tickled my fancy yet, although obviously if the movie (or even the trailer) ends up being completely badass, I'm happy to revise my thoughts.
Nonetheless, Disney is certainly positioning the film as a big earner, and it looks like Platinum Dunes sees something in the writing pair of Adam Horowitz and Richard Jefferies, who wrote Tron Legacy's screenplay. According to The Hollywood Reporter's Heat Vision Blog, the two have been tapped by Universal to write Ouija, their forthcoming adaptation of the Ouija board "game." Yes, this thing is actually happening.
We first heard about the Ouija board movie over a year ago, and more recently, Brad Fuller remarked that the film would be a huge, Pirates-of-the-Carribean-like adventure. Now, according to Heat Vision:
The studio is looking at the project as a supernatural action-adventure movie. It is possible that certain rules of the game — never use it alone, never use it in a graveyard, always say good-bye — figure into the plot.
While I am still fairly dismissive of the idea, it's entirely likely that this thing could get traction with the public. After all, a recent runaway hit at the box office demonstrated that filming a Ouija board actually has some cinematic potential and can still be pretty damn creepy.
However, I remain wary of this new era of boardgame-based films as both artistic and commercial endeavors, and while Horowitz and Jefferies collectively have experience crafting suspenseful, action-filled stories, I think we're really going to have to wait until Tron Legacy to see if they can actually turn out box office gold. Should they succeed, we might soon see more board-om at the box office than we originally thought possible (Yes, I went there).