Roger Rabbit Sequel Being Written By The Original's Screenwriters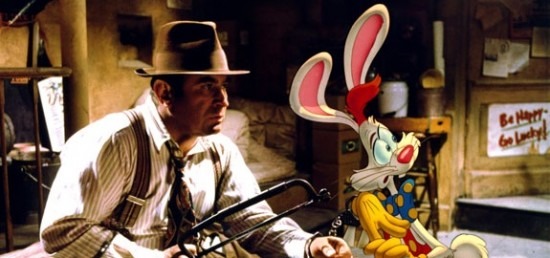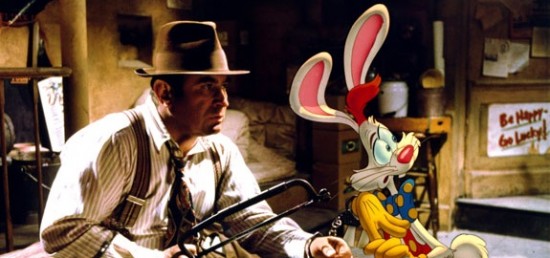 Robert Zemeckis has been loosening us up for a Who Framed Roger Rabbit sequel for some months now, letting slip the odd reference here and there that he's been keen to give the follow on a good crack. In April he said that he had a good idea for the second installment; on July 22nd he said he'd been discussing the film with Bob Hoskins; on July 23rd he told the Comic-Con audience that he could neither deny nor confirm any plans for a sequel.
Now he's just come out and revealed that not only is he gunning for another run at the funny Bunny, but also that writing on the new screenplay already currently underway. Purist fans of the original will probably jump for joy at his revelation on who is wielding the pen, because it's none other than the scribes of part one, Peter Seaman and Jeffrey Price.
I think that Zemeckis has now been sufficiently loose lipped that we can start to read between the lines a little. Let's rake over some of his quotes after this break.
We all know that Zemeckis is the leading proponent of performance capture cinema, in terms of output if arguably not in terms of quality. Is he planning for Roger 2 to utilise these techniques? Here's the salient quotage, pieced together from various interviews a line at a time:
I'll tell you what is buzzing around in my head now that we have the ability -the digital tools, performance capture – I'm starting to think about Roger Rabbit.
The 2D characters from the original movie will remain 2D. They will not be dimensionalized. Not to say there wont be 3D.
I'm really committed to getting this art form [performance capture] off of the ground, but of course I would [shoot live action again] and I'm never going to say never to anything, but right now though I really want to make sure that we get this out there so that younger filmmakers have these absolutely breathtaking tools that they can use.
A picture is starting to take shape, don't you think? A Roger Rabbit film that will use motion capture and 2D animation... or maybe motion capture to create the 2D animation? Wow. That'd be something a bit different from Zemeckis recent attempts to plough through the valley of the uncanny. Can't imagine how he'd approach anything like the quality of work that animators would generate, however. I love mo-cap but it's definitely not a replacement for animation.
MTV, who gathered the Seaman and Price information, are promising that they have more news to come and that they're going to roll it over the next few days. Hit teases. I'll be keeping an eye on their reports though, to see just how much more shading we can add to this sketch of Zemeckis' plans.