Gattaca To Spawn TV Series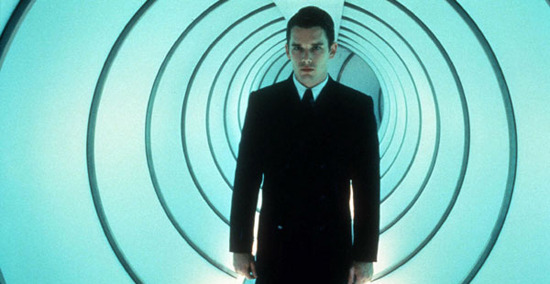 We don't know a lot about this project yet, but buried in a trade break about Denis Leary's production shingle Apostle Films, which is developing a bunch of new shows to prepare for Rescue Me's scheduled 2011 end point, there's an interesting piece of detail. The company has bought the rights to Gattaca, Andrew Niccol's 1997 sci-fi film, and will develop it as a television series.
Variety specifically says this:
The company has secured the rights to the feature film Gattica [sic], which they plan to develop as a one-hour police procedural set in the future. The Gattica smallscreen adaptation will be written by Gil Grant and is being developed through Sony TV's international division.
OK, setting aside the misspelling, that's a weird bit of news. Gattaca, which created a society in which DNA determines a person's place in society,  was a film about human determination and ability, class and discrimination. The police are involved in the film, yes, but the fact that Ethan Hawke's character breaks the law in order to impersonate a genetically superior individual is only part of the point.
What will the throughline of the show be, then? Cops investigating similar crimes, pursing and looking into the lives of  in-valids, or possibly investigating situations in which genetic discrimination, which is technically illegal in the film's storyline, is used against lower classes? Given the film's content about discrimination I can see where one might think there's a TV show to be extrapolated, and maybe a police procedural seems like the best way to go about it. But the angle still doesn't seem like something strong enough to generate more than a season or two.
I also don't know a lot about Gil Grant, the writer currently tasked with adapting. IMDB says he's been on shows from Eight is Enough to 24, but aside from his work on 24 and the short-lived series The Cape, not a lot stands out. And if you're wondering whether Leary might be cast in the show, so are we. Apostle is looking for another starring series for him, but there's no suggestion that this would be it.