Hugh Jackman OUT, Who Should Host The Oscars This Year Instead?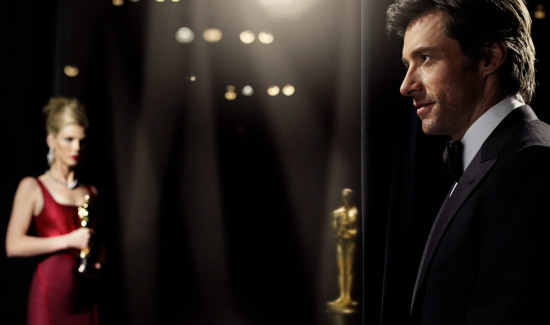 Those of you anxiously awaiting for Hugh Jackman to commit to another Oscar ceremony should probably line up for Broadway tickets, because you won't be seeing him on the Oscar stage this year. Sources say Jackman has declined the job over the past few weeks, and while he won't rule out hosting future ceremonies, he didn't want to do it two years in a row.
Jackman certainly breathed new life into a ceremony that was getting more stale by the year—he showed enthusiasm and showmanship not seen on the Oscar stage since Billy Crystal's better years. It also helped that the Academy made efforts to liven up the ceremony as well (although to mixed response).
So now the question remains, who should host the 82nd Academy Awards?
Then again, since the Academy is revisiting their past by allowing ten best picture nominees, perhaps they could revisit the trend of having multiple hosts this time around?
Discuss: What do you think? Who would be your ideal Oscars host? Do you have any other changes you'd like to see made for the Oscars this year?
Source: Variety