Men In Black 3 Script In The Works By Tropic Thunder Writer Etan Cohen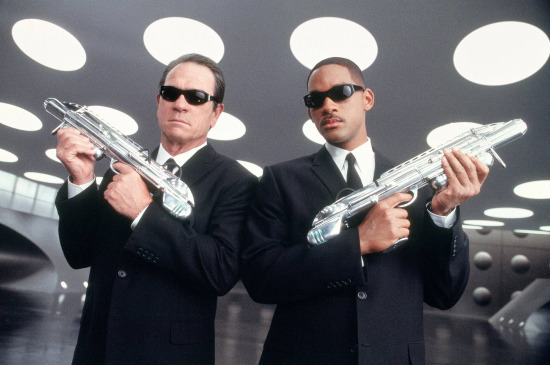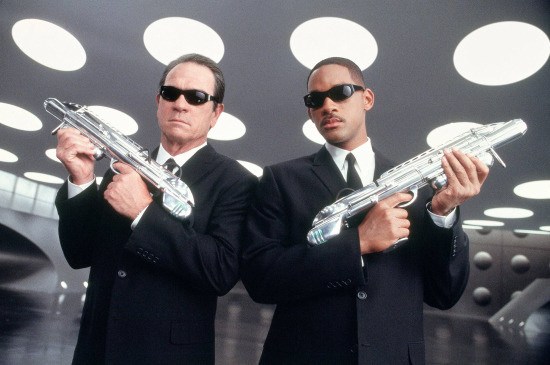 We learned that Columbia was finally moving forward with a third Men in Black movie back in April, but at the time there was no script attached to the project. While there still isn't much to report yet, we have learned that they've tapped the now-hot writer Etan Cohen (Tropic Thunder, Idiocracy) for the screenplay. There's no word yet on Will Smith and Tommy Lee Jones' involvement, but I can't imagine they would bring the franchise back without featuring them in some capacity.
I'm also hoping that they're able to bring Barry Sonnenfeld back to direct. He's been working on the television end of things recently (we can thank him for Pushing Daisies gloriously candy-colored style), and I'm sure he'd like to get another feature under his belt to distance himself from the Robin Williams fiasco RV.
Cohen's involvement with the film is a sign that it will probably be better than the disappointing Men in Black sequel. He's a graduate of the Mike Judge school of comedy—having worked on Beavis and Butthead and King of the Hill, in addition to Idiocracy. In my book, that's good people.
Strangely enough, I'm actually sort of excited for a third Men in Black film. I loved the original when it first came out (admittedly, haven't revisited it in years), and I think the series deserves a better successor than what we got with the sequel. The concept is undoubtedly ripe for further exploration.
Discuss: Men in Black 3, yay or nay? Who else would you like to see join the franchise?
Source: Variety