It's All True: Tom Hardy Negotiating To Be The New Mad Max In Fury Road, Charlize Theron To Co-Star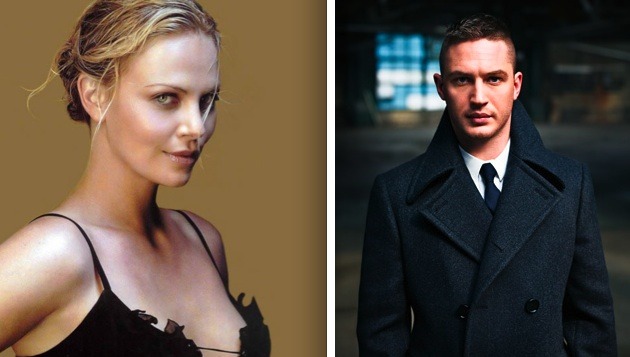 One week ago, Brendon told you that there were rumors that Bronson's Thomas Hardy might become the new Mad Max for director George Miller, and that his female co-star could be Charlize Theron. Now thanks to a trade blog we know that it is indeed the case. We also know a few — a very few — other things about the upcoming and long-awaited fourth Max Max movie. They're after the jump.THR reports that Hardy and Theron are in negotiations to join the George Miller-penned Fury Road (or Mad Max: Fury Road, that point is unclear and very likely subject to change to the latter, so that audiences know what they're in for), but with things at this stage that represents a pretty good set of odds that it will come to pass.Fury Road appears to be no reboot, and no animated film, despite rumors. Hardy would be Max Rockatansky, the same Max played by Mel Gibson in the original three films. This story takes place "a short while" after the events of Mad Max Beyond Thunderdome. THR says a shoot "next summer in Australia" is currently slated. Does that mean a northern hemisphere summer, or a southern? They're kinda different. No matter, though — those details will follow in short order.
I'll say it: I'm psyched about this. There is no reason to believe that what I enjoyed about the Mad Max films will be back in this installment. It's been so long (25 years by the time this shoots!) and I wonder if Miller is still on point for this sort of effort. How can I not wonder? But goddamn, Tom Hardy was great in Bronson and RocknRolla and just about everything else he's done. There's plenty reason that Bronson should have worked as well as it did, but a large part of the film's success is due to him. I would have loved to see Jeremy Renner in the driver's seat for Fury Road, but I'm even more ready to see Hardy get the job.