The Lost Cut Of Metropolis To Play At The Berlinale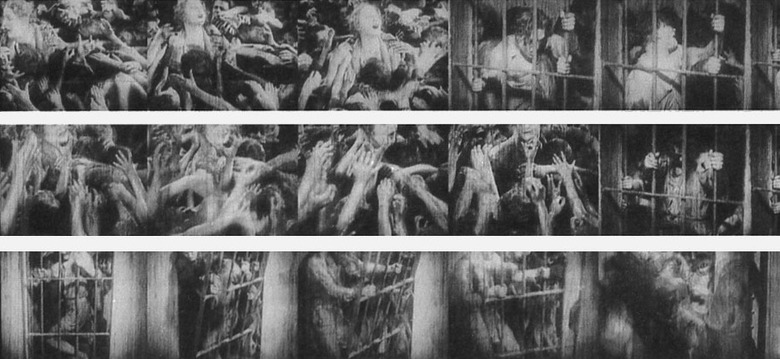 Finally, after over a year of me holding my breath and wishing big chunks of my life away, the restoration has been completed and the full, original cut of Fritz Lang's Metropolis is nearing it's re-premiere. Of course, I won't be there to see it, and chances are you won't be either, but at least we know that widespread distribution is approaching fast.
The re-premiere is to take place during the 2010 Berlinale. The gala screening on February 12 next year is to take place at the Friedrichstadtspalast while a parallel event will see the film screened at the Alte Oper in Frankfurt, both with live performances of the original score.
This long-lost version of the film was discovered in Buenos Aires last year. After the break is a step-by-step of the amazing chain of events that led to it being found again.
This is one heck of an odd series of transfers and passes, but here we go:
Adolfo Z. Wilson of Terra Film distribution arranged for Argentinian screenings of the film in 1928.
Somehow, the reels ended up in the posession of film critic Manuel Peña Rodríguez.
Peña Rodríguez sold the film reels to Argentina's National Art Fund in the 1960s.
They became the property of the Museo del Cine in Buenos Aires in 1992, and were archived.
In January 2008, Paula Félix-Didier became curator of the Museo del Cine. She and her husband took a look at the film and saw, for the first time in some 70-odd years, the fabled missing scenes.
Paula Félix-Didier and her husband did Walter Huston's dance from The Treasure of the Sierra Madre. Probably.
Immediately word began to spread that this new footage was actually essential to understanding the film, and several key plot points would now be seen in a new light. How exciting is that? Finally we'll know how a human woman and a robot could be caught up in a case of mistaken identity.
The Local, a German news source that comes also offered in English, report that Transit Film GmbH be responsible for distributing the newly restored cut, though I'm reckoning they'll be shifting the international distribution rights to different agents in different locales.
Back at the time of the original news break, Aint it Cool ran some great images from the missing scenes. I've gotten by on this little for over a year, I'm sure I can last a few months more...