Sin City 2 Actually Moving Forward, May Be Followed By Hard Boiled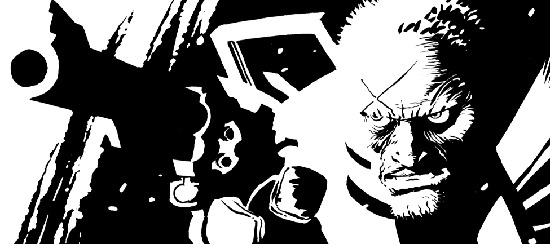 Sin City 2 has been a project sitting on the horizon for several years. It has started to seem like one of those things that co-director Robert Rodriguez likes to keep on the table because he knows it gets fan attention, while not necessarily being a film he really plans to make.
Now producer Stephen L'Heureux says that Sin City 2 will go into production at the end of 2010, and that Frank Miller will follow it with a film version of Hard Boiled, the uber-detailed and hyper-violent comic written by Miller and drawn by Geoff Darrow.
Mania has the report. They offer the news that the sequel will be based on an original script by Miller, rather than drawing from any of the original comics material he produced a decade ago. He also explains that Miller is also currently scripting Hard Boiled, and that he's attached to direct. "We're still developing it," L'Heureux says. "We got the project in turnaround from Warner Bros and Frank. It's such a pleasure to work with someone like Frank Miller." Let's take one step at a time, eh? After The Spirit, Miller has some provin' to do.
Now, according to Mania Robert Rodriguez is planning to co-direct Sin City 2 with Frank Miller. But recent reports have suggested that the next priority for Rodriguez after Machete and Predators are done will actually be Spy Kids 4. Why? As Variety's report on the Short Circuit remake recently said, franchises are a priority for Dimension right now and the studio has got a good hold on the director. The Weinsteins need cash flow and Spy Kids 4 is evidently seen as something that will generate it.
So, yeah, Sin City 2 may well be moving forward. But if the timeline places it as a go within 2010, don't be too surprised if Miller directs alone while Rodriguez produces it and spends more of his time making Spy Kids 4 and Nervewrackers.