Some Groovy Attack The Block Updates - Shaun Of The Dead With Aliens?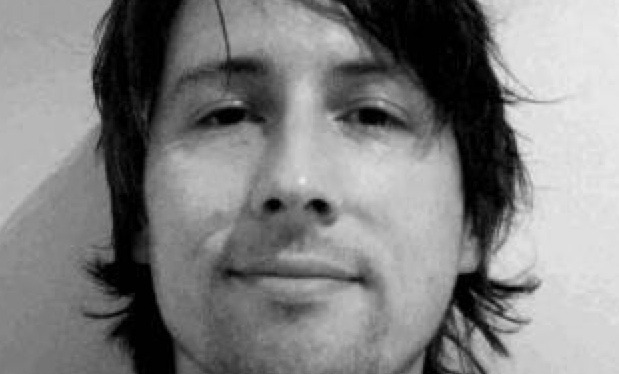 Attack the Block is set to be the directorial debut of Joe Cornish, a south London comedy-action film that will pitch a gang of yoots against an alien invasion. Until now it has flown pretty much under the radar, which is strange in this post-Aint it Cool universe, and I was tempted to leave it that way and let it creep up on you until I remembered what my job was.
Cornish, if you don't know, is one half of the British comedy duo Adam and Joe, who currently produce one of the best BBC Radio shows, and has co-written both the first Tintin picture and the proposed Ant Man movie with Edgar Wright.
I've managed to compile some juicy new information and a drop or two of informed speculation on the picture, and assembled it all after the break.
When I first mentioned Attack the Block, it was set up at Film 4. According to new stories in Variety and Screen Daily, however, it will now be a co-production between Big Talk and Optimum with Film 4 apparently still involved in some capacity, though each of the stories seems to suggest a slightly different set of circumstances. I'm gonna call it a three way co-production and be done with it.
Variety quote Optimum's Will Clarke as saying:
Attack the Block is one of the most inventive and entertaining scripts we have ever read and a great project to kick off the relationship.
Screen Daily say that the film will be launched at the AFM, where we might garner some new information. Here are the various bits and pieces I've been able to dig up so far though...
The official blurb for the film appears to describe the opening:
An attractive young woman walks home through dark, dangerous streets in south London. She falls into an ambush. Five ghoulish, hooded youths surround her— they take her mobile, her purse, her engagement ring, but they want more. Just then, a fireball explodes out of the sky and destroys a nearby parked car.
From the wreckage emerges a vicious little alien that the youths hunt down, kill and triumphantly parade back to their block. But their adventure is not over. The night is still young and the attack on the block has only just begun...
On their October 17th radio show, issued as the podcast King of the Ignoramus on October 19th, Adam and Joe were discussing the etiquette of using 'x' as a kiss in text messages and e-mails to same-sex friends and professional colleagues. Joe said the following, at 27:08 in the podcast:
There's someone that I'm working with on the thing I'm working on, quite a professional guy, and at the end of every e-mail whatever its about it's big kiss, small kiss, big hug, small hug, kiss...
These are quite business like e-mails we're getting about, you know, photography tests and it'll be "Tests look really good, see you on Monday... mwah!"
No idea who this quite professional person is, but it is good to hear that photography tests are underway, nicely ahead of the February shoot.
Nick Frost has this week tweeted the following:
Today; Meeting with Joe Cornish, costume fitting, then home to wait for mobile knife sharpeners. ROCK AND ROLL!!!
I love Joe Cornish.
Can i just say I love Adam Buxton too but I just had a meeting with Joe so he was the headline of last tweet. That is all.
As a result, I don't think it would be too outlandish to expect Nick Frost to take a role in Attack the Block. I did tweet him to ask, but of course, no reply.
Just to highlight those Shaun links more brightly: Shaun of the Dead producers Nira Park and James Wilson are onboard for Block, with Edgar Wright to earn an Executive Producer credit.
Block was, for some time, known as Attack the Estate. Why the relocation? Budget, I'd guess, though it's entirely possible Cornish had some new Block-shaped ideas and made the move to serve them.
His previous directing credits include the pilot episode of the comedy series Blunder which – small world, and all – was co-written by and starred Simon Farnaby, of whom I was speaking just the other day. Blunder wasn't destined for a Spaced sized cult, so there's every chance you won't have even heard of it. While pilot isn't available in full, Cornish gets an 'additional material directed by' credit on the first episode, so I dare say some of it was folded in. UK viewers can check it out for themselves via 4OD.
Here's hoping more info on Attack the Block comes rushing forth after the AFM kicks off. I'm going to keep a very close eye on this one, so if you know anything about it, keep me in the loop.