Tony Scott Tackles The Epic Rise And Fall Of Chippendales Founder... Wait, What?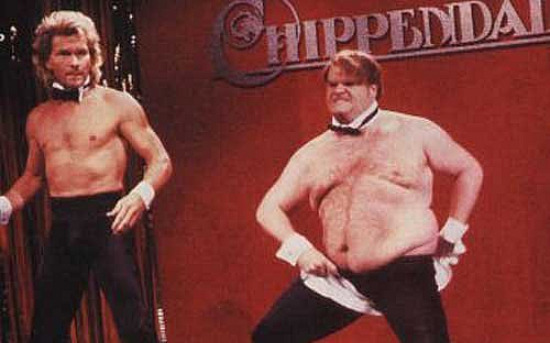 Now this isn't the follow up to The Taking of Pelham 1 2 3 that I was expecting. Variety reports that Tony Scott has signed on to adapt the story of Chippendales founder Somen "Steve" Banerjee, who rose to fame in the 1980s (apparently the heyday of male strip clubs). The film will be written by Lisa Schrager, adapting a manuscript by Rodney Sheldon.
Word is that Scott is aiming for a True Romance-esque vibe with this film, which seems like the sort of treatment that could make the film a bit more fun than a typical biopic. Honestly, considering Banerjee's claim to fame, a light tone seems more than appropriate (think The Informant!).
Scott currently has a pretty full plate, what with another Denzel Washington film (Unstoppable) coming up, along with his LA-based remake of The Warriors, so we probably won't be seeing this film for some time. I'll admit to previously being unaware of Banerjee's story (shocking, I know), but it does sound like a nice change of pace for Scott. I haven't truly liked anything he's done since Man on Fire, and perhaps tackling a slightly wacky biopic will reinvigorate the guy.
Then again, I could just be glad this isn't just another Denzel vehicle wherein he's the only man that can right some wrongs. And before you ask, yes you can have too many of those.