Paul Blart: Mall Cop Director To Helm Short Circuit Remake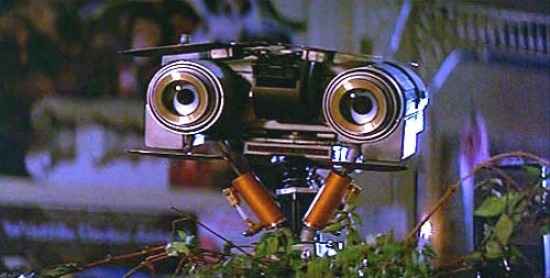 We've known that Dimension would remake Short Circuit, and we've known that Robot Chicken writer Dan Milano would be scripting. Now we've got a director: Steve Carr. Who? How about this: he's the guy who directed Paul Blart: Mall Cop.
I haven't seen Paul Blart: Mall Cop. It might be more funny than a lot of people would like to admit. (I doubt it, but trying to be fair here.) But knowing that I have no interest in seeing Paul Blart, I'm looking at Carr's resume to get an idea of what to expect. Maybe Paul Blart wasn't really his fault. Let's see...we've got Next Friday to start with. Funny enough, not a bad start. Then...uh-oh. Dr. Doolittle 2. Daddy Day Care and the very aptly titled Are We Done Yet? Yikes. I'm glad I had no particular ties to this remake in the first place.
Dan Milano replaced original creators S.S. Wilson and Brent Maddock, but he's reportedly penned a fairly faithful update of the original film. Variety calls it " a robot reboot that brings the iconic Johnny 5 into the 21st century," which jibes with what we ran when Milano was hired. Then he said he wanted to take advantage of advancements in robotics, though how that would affect the story beyond adding some extra options to flesh out the origin and capabilities of Johnny 5 is tough to predict.
If you're looking at Carr's resume and thinking Dimension is just out to create a broadly appealing film that can rope in the largest family fan base possible, you're exactly right. Variety says "Short Circuit fits into Dimension's priority of making franchise films, a list that includes Scream 4, Spy Kids 4, Clive Barker's Hellraiser [with which they've been having quite a tough time], Scanners [not that again] and An American Werewolf in London.