Geek Deal: The Omen Collection Blu-Ray For $45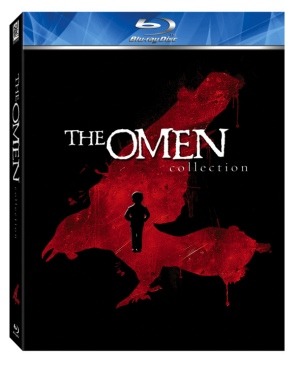 We may receive a commission on purchases made from links.
Today's Amazon Gold Box Deal of the Day is The Omen Collection Blu-Ray for only $44.99, 65% off the $130 list price. The 4-disc set includes The Omen (1976), The Omen 2: Damian, The Omen 3: The Final Conflict, and The Omen 666 (2006). The deal includes free shipping, but is only available until midnight.
Disc 1: OMEN 666 BLU RAY
Disc 2: OMEN BLU RAY WIDE SCREEN **Commentary by Director Richard Donner & Editor Stuart Baird **Commentary by Director Richard Donner & Brian Helgeland (Screenwriter of Man on Fire) **Commentary by Film Historians Lem Dobbs, Nick Redman and Jeff Bond **The Omen Revelations Bonus View with Trivia Track **Introduction by Director Richard Donner from 2006 **Deleted Scene:Dog Attack with Comentary by Director Richard Donner and Brian Helgeland **666: The Omen Revealed **Screenwriters Notebook **An Appreciation:Wes Craven on The Omen **The Omen Legacy **Curse or Coincidence **Theatrical Trailer **Still Gallery
Disc 3: OMEN 2: DAMIEN BLU RAY **Forced Trailers TBD **Commentary by Producer Harvey Berhard **Theatrical Trailer
Disc 4: OMEN 3: THE FINAL CONFLICT BLU RAY **Forced Trailers: TBD **Commentary by Director Graham Baker **Theatrical Trailer