Grassroots Oscar Campaign: Sam Rockwell For Best Actor In Moon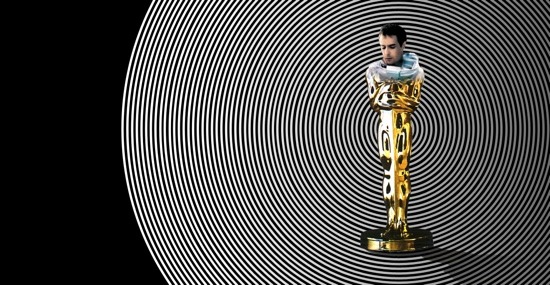 Sony Pictures Classics isn't likely to put money into an awards campaign for Sam Rockwell for the sci-fi indie Moon, but that isn't stopping director Duncan Jones from getting behind a grassroots fan campaign to get the actor nominated. Does Rockwell deserve to be nominated for his performance in Moon? Many critics praised Rockwell in reviews earlier this year, and I would personally like to see him get recognized in some capacity come awards time. SPC is taking the more conservative approach (what else is new — but seriously, Carey Mulligan is the much safer bet, so it makes sense) and Jones is trying to spread the world himself, and get fans involved.
How can you help? If you happen to know an Academy member, please tell them about the movie and Sam's performance, and try to get them to see the movie. Chances are many of you don't know an Academy member... for those of you who don't, please head on over and sign this online petition asking the Academy of Motion Pictures Arts and Sciences to consider Moon. Also, since Duncan is very active on the social spaces, he's asking people to tweet a link to the petition and include the hashtag #samrockwelloscar. You can listen to Jones' appearance on LAGenX Radio talking about the grassroots campaign, embedded after the jump. A fan-made poster for the effort is also included below.
And here is a fan created award poster created by magnulus: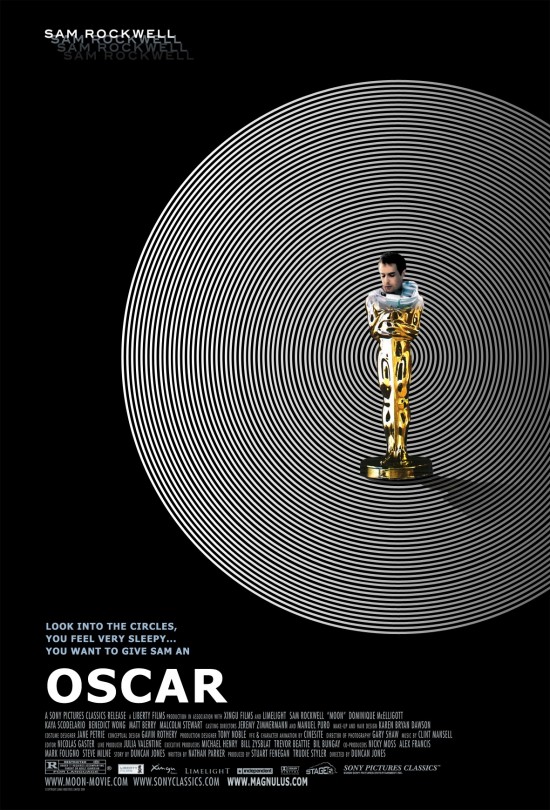 via: ManMademovies