RZA Updates On The Last Dragon, Directorial Debut The Man With The Iron Fist, And ODB Biopic. (Please Cast Tracy Morgan)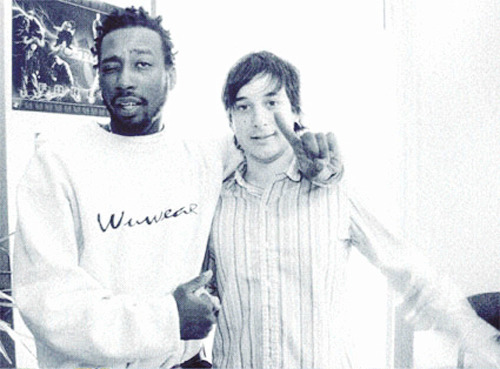 In a new interview with The Onion in which he discusses everything from Dawn of the Dead to sperm cells, the RZA let it be known that a biopic on Ol' Dirty Bastard, the late id of the Wu-Tang Clan, is in early discussion stages. The highlight of Funny People also updated on his hands-on role on The Last Dragon remake and his directorial debut, the kung-fu flick The Man With the Iron Fist, under the tutelage of his pal Eli Roth. Supremely good stuff...
"We have talked about it. His estate is pretty confused, like any estate is in our country. The estate is kind of confused on what to do, and all the rights and all that shit, but it's definitely been talked about. There's also been talk about a Wu-Tang Clan movie. So we'll see what life brings. In my opinion, I'd rather see an ODB pic than a Wu-Tang Clan pic. But an ODB pic, just to really describe his life, would be good. Right now, there is a documentary that's done that's pretty good. It ain't a knock out of the park, but it's pretty good, it gives a nice piece of him. Then you start with that, and we can build more awareness about his life, and build more interest in people seeing a movie about it."
But who the hell can play Dirt McGirt? The Playlist seems to think that Bed-Stuy's Chris Rock could do it justice—CB4 is evidence enough—and the chances of getting Chappelle are as likely as Cappadonna's new album going double-platinum. I think we all know the obvious choice: motherfucking Tracy Morgan. Not only can he go hefty, unlike string beans Rock and Chappelle, but his talk-show antics, filthy stand-up, unwieldy genius, and love of women are nearly on ODB's legendary levs.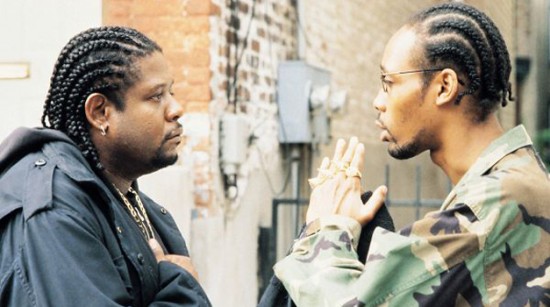 Regarding Iron Fist, RZA says he's searching for funding alongside Roth and adds that the script has been polished. He sounds incredibly optimistic about the project, expressing that he hopes to do with film what the Clad did for music. If done successfully, he says that it will be a "classic" and goes enigmatic...
It's striving to bring the originality and excitement that I brought to hip-hop to the silver screen. I don't want to give the movie away. You know, it's action, it's a certain genre, but I think I've got a certain twist of originality and a certain way of filming, a certain way of seeing scenes, that only a few people in Hollywood see.
More surprising is how dedicated he sounds in bringing The Last Dragon remake to the big screen with Sam Jackson. He seems to think that Bruce Lee-style kung-fu isn't contemporary enough, and recently had the script twerked to update the urban and historical aspects...
The Last Dragon, Bruce Lee brought the integrity to it. So what can we bring to it in our day? I sent the writer a lot of books on things that are happening now in the martial-art world, a few true stories that he may not have known about that happened in the 1940s and '50s, right before Bruce Lee migrated to America and brought some secrets through some other people that were doing a few secret things in the martial-art world, and their books have been published in the last 20 years. So I just gave him a lot of advice like that.
Nathan Rabin hit this interview out of the park, and there's so much more, including RZA's love of the Farrelly Bros and his role in Zach Galifianakis's Due Date. I chatted with him a few years ago while interviewing Ghostface at the Source Awards, and he's easily one of the smartest guys working in music and entertainment. Definitely check it out.