Cool Stuff: Zombie Wedding Cake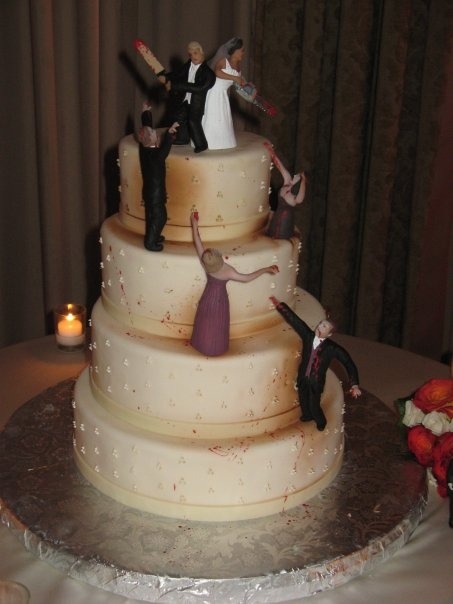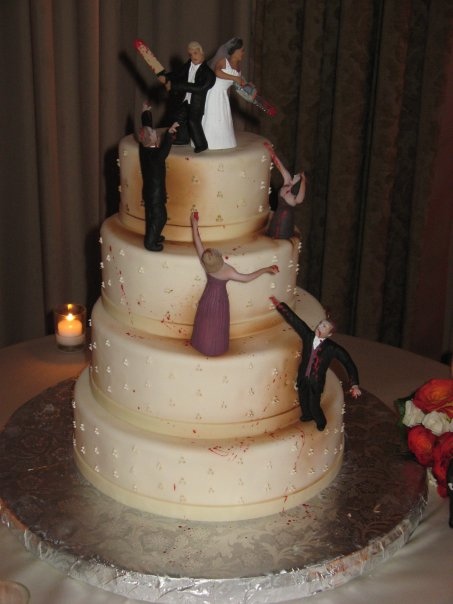 If I ever get married, I would hope that my fiance would let me have a geek wedding cake as cool as this one (or, of course, the Back to the Future cake we've previously featured). Not only did this groom propose by creating a zombie movie, but the Seattle-based couple commissioned Mike's Amazing Cakes to create this very awesome zombie-themed red velvet wedding cake.
"They made the Bride and Groom on top look like us down to the tux and dress, and the zombies matched our wedding party too!"
I love how at the top of the cake the Bride and the Groom are fending zombies off with chainsaws, together.
source: Flickr (via Neatorama)
Cool Stuff is a daily feature of slashfilm.com. Know of any geekarific creations or cool products which should be featured on Cool Stuff? E-Mail us at orfilms@gmail.com.