$60m Deal Sends Teenage Mutant Ninja Turtles To Nickelodeon; Paramount Will Make New Feature Film For 2012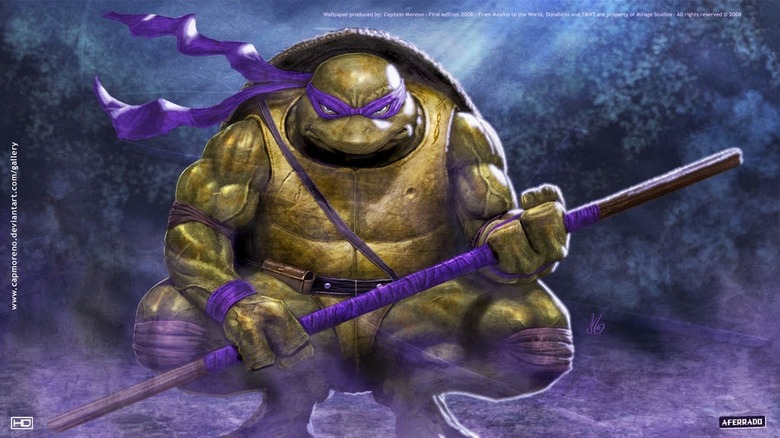 When I was reading oversized black and white TMNT comics in the mid-'80s, I never would have guessed that one day the rights to those characters would be trading for sixty million dollars. But that's what Nickelodeon just paid to pick up global TMNT rights from the Mirage Group and 4Kids Entertainment. The result of the deal? The rumored new film and a new CG-animated series will both arrive in 2012.
Variety reports the deal, which puts all intellectual property rights and all merchandising rights to the characters into the hands of Nickelodeon. The current animated series, produced by Mirage and 4Kids, will air through the end of October.
No indication is given as to what the new CGI series will look like, and there are few details about the upcoming feature other than the fact that Nickelodeon sister company Paramount and producer Scott Mednick will be behind it. (The previous live-action films and the most recent CGI film were distributed by New Line and Warner Brothers, respectively.) We'd previously heard that the next feature film, aimed for 2011, would be a Mirage Group production written by John Fusco and made with a hybrid live-action CGI style. Mednick was producing at that point as well, so it's not unsafe to guess that the same approach and creative team will remain intact even after this deal.
The new film has been called a Batman Begins-style reboot which would re-tell the origin of the characters. Co-creator Peter Laird has suggested it might even include the two-legged robot 'mousers' which appeared in early issues of the black and white comic series. But a casting call announcement earlier this year, which was obviously premature, sought martial artists to appear as the Foot Clan, which suggests that the film will re-tell the Shredder / April / Foot Clan story seen in altered form in the original 1990 live-action movie.