Bruce Willis Confirmed To Star In Kane And Lynch Film, Hitman 2 And Just Cause Movies Shaping Up Too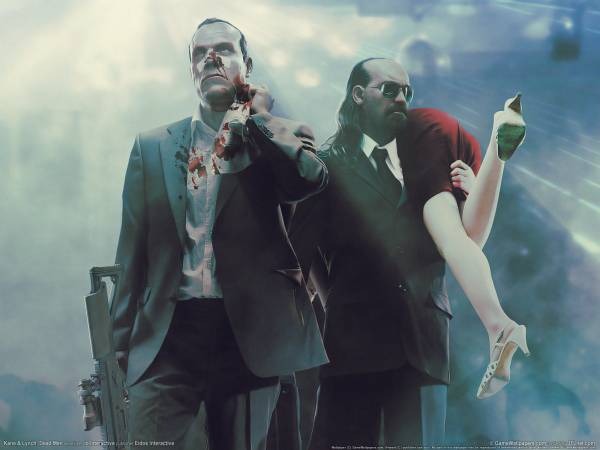 Producers Adrian Askarieh and Daniel Alter have been discussing their various in-development videogame movies, giving very candid status updates and even the odd bit of surprising news. Perhaps the biggest single headline would be the signing of Bruce Willis for a Kane and Lynch movie. If you don't know the game and can't make and educated guess but are still somehow curious, he'd be the titular Kane.
In Summer of 2008, it was reported that Willis was in negotiations and Russ noted that he was still attached a few months ago. This latest break sounds somewhat more solid.
More on that, and a good handful of other bits and pieces after the break.
The Kane and Lynch film will start filming next spring under director Simon Crane, will be funded by Millennium and released by Lionsgate. In an interview with Game Daily, Askarieh claims that the casting of Lynch has yet to take place, but in an interview at Collider, Askarieh and Alter reveal that a "British actor" has been cast in the role. Who? Of course, they wouldn't say. What's your best guess?
Collider were also told that the Hack/Slash film is gearing up and casting announcements should be forthcoming shortly.
Most of the good stuff is in the Game Daily interview, I'd have to say. I won't spoil it all here now, but here's some choice quotes from Askarieh:
Just Cause is a great action-adventure spy movie, which is a totally different motif than Hitman. Hitman is a great assassin movie, Kane and Lynch is a great buddy action movie. So all these are first-and-foremost good movie ideas, then video games.
We don't have that much money for this movie [Just Cause], but we're going to get a really cool actor that's going to be the next level star for the Scorpion character.
They've hired Kyle Ward, who wrote Kane and Lynch, to write Hitman 2. And my relationship with Eidos is that they trust me. Every time we get a draft of the script, I send it to them and they give me their notes and comments.
We and the studio are all waiting for the script to come in to make some very big decisions, but we'd love to have Tim if he wants to do the movie [Hitman 2]. We'd love to have him back.
I predict Hitman 5 will be the biggest Hitman game. So the movie's not based on that, but it's a really unique, cool, creative storyline with ideas and interesting characters that we're using for Hitman 2.
There's plenty more where that came from, including an update on the current state of the Spy Hunter picture.
Will any of these be the videogame movie that bucks every trend and manages to be both critically and commerically well received? In most cases, they won't actually have to be either, just trundle away on lower-end budgets. Kane and Lynch, however, will have a Bruce Willis-sized straw in its budgetary milkshake. Have Millennium made a bum investement? If I were one of their shareholders I might be feeling a little ticked off right now.