New Avatar Trailer In Theaters This Friday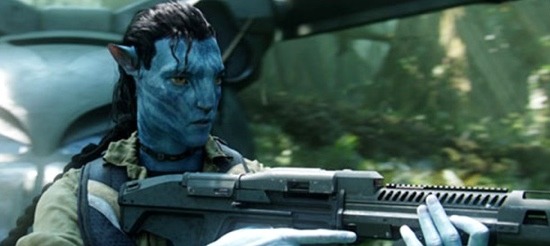 ComingSoon has learned that 20th Century Fox will premiere a new movie trailer for James Cameron's Avatar in theaters this Friday, October 23rd. According to the site, the trailer is 3 and a half minutes long and won't be online until October 29th. There aren't really any new 3D releases out right now, so I'm assuming that the trailer will be presented, for the most part, in 2D.
It's a shame that Fox is jumping into the marketing for this film so late in the game, as they had numerous opportunities to attach trailers to big tentpole 3D releases this summer, but instead chose to have a late start. I say this because the Avatar footage is 100 times more impressive on the big screen in 3D. I know a lot of people on the interwebs love to complain and bash the first teaser trailer, but I've noticed much of this reaction is from the people who only viewed the trailer online, or in a non 3D theatrical venue.
And as I mentioned in today's Page 2, The Hollywood Reporter says that Avatar will premiere on "about 3,000 3D screens in about 2,700 theaters." The tradepaper predicts that the film is "expected to open north of $75 million."