Motorcycle Diaries Duo To Adapt Novel American Rust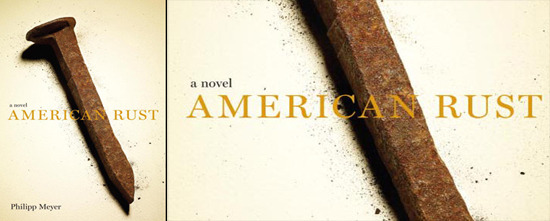 The novel American Rust is on track to be turned into a film, and while the subject matter and tone are called "unrelentingly downbeat," reporting on the forward movement gives me hope. Because I see a cousin to films like Days of Heaven in this story of friends trying to escape both an accidental murder and their a decaying Pennsylvania town. With the writer/director duo behind The Motorcycle Diaries tackling the book, I hope the eventual film will have some of the same uncanny beauty that made the downbeat films of several decades back so great.
Variety reports that Walter Salles and Jose Rivera are attached to direct and write the script from Philipp Meyer's debut novel. Scott Stuber is producing and he's got a first-look deal with Universal, though if the book and eventual film are as downbeat as most say, I'd be surprised if Universal picked up the movie. Sounds more like Warner Bros. material, or else a newer label like Apparition.
Meyer's novel follows longtime friends Isaac English and Billy Poe, a flight to California and the tragedy of Grace, Poe's mother. The book has been compared to everyone from Steinbeck to Faulkner and Cormac McCarthy, all of which screams 'difficult adaptation.' But Salles and Rivera did a good job with the loaded history of Che Guevara presented in The Motorcycle Diaries. If they can cast and shoot this film as well as that one, it could work out just fine. (Author Meyer's own story is also interesting: he grew up in a fragmenting Baltimore neighborhood and dropped out of high school but ended up making money as a Wall Street trader before realizing he was on the wrong path. That led to working blue-collar jobs and writing this novel a couple years later.)
Here's a slightly expanded plot description, via Amazon:
Buell, Pennsylvania lies in ruins, a dying–if not already dead–steel town, where even the lush surrounding country seethes with concealed industrial toxins. When Isaac English and Billy Poe–a pair of high-school friends straight out of Steinbeck–embark on a starry-eyed cross-country escape to California, a violent encounter with a trio of transients leaves one dead, prying the lid off a rusted can of failed hope and small-town secrets.