Jolie/Worthington Project The Tourist To Be Helmed By Director Of Oscar-Winning Film The Lives Of Others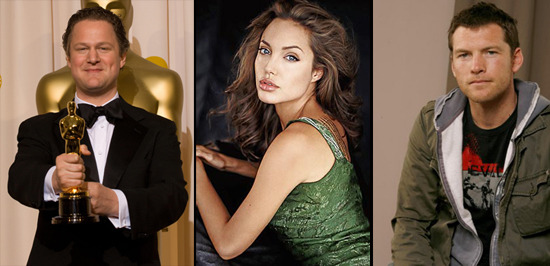 This is a pretty great development, at least for the cast and crew of The Tourist. The film has gone through a lot of personnel tweaks, as we've reported over the last few weeks. The cast finally settled down, with Angelina Jolie and Sam Worthington set as the two leads. With those in place, it seems like the director's chair formerly held by Bharat Nalluri will be filled by a great talent: Florian Henckel von Donnersmarck, who won the 2007 Best Foreign Language Film Oscar for his film The Lives of Others.
Variety reports that the deal isn't done, but that Jolie's agreement to do the film would be based on finding the right director. As of Friday night that was said to be von Donnersmarck, so now the last round of chicken begins. Jolie will do the film if the director says yes, and I'd guess that he's interested in making an Angelina Jolie movie that will do tremendously well worldwide. So long as neither of them blinks, everthing will probably work out. Granted, that's where my reservations come in. I'd rather see von Donnersmarck do something a little more interesting than a big studio action-thriller. But he hasn't made a film since The Lives of Others, and this is probably better than many other possible projects. And he might make this into something really worth watching. If things go well, we'll see it in 2011.As we've reported before, The Tourist is a remake of a 2005 French film called Anthony Zimmer. Some plot details have been changed; the film follows "an American tourist who, on behalf of Interpol, goes undercover to entrap a former lover who's a suspected global criminal." Jolie is the former lover, Worthington is the tourist.
The best part about all this? This movie could end up being a lot of fun while Tom Cruise, once attached to play Sam Worthington's role, chose instead to make a movie called Knight and Day.