Jim Sturgess And Kirsten Dunst To Star In Sci-Fi Movie Upside Down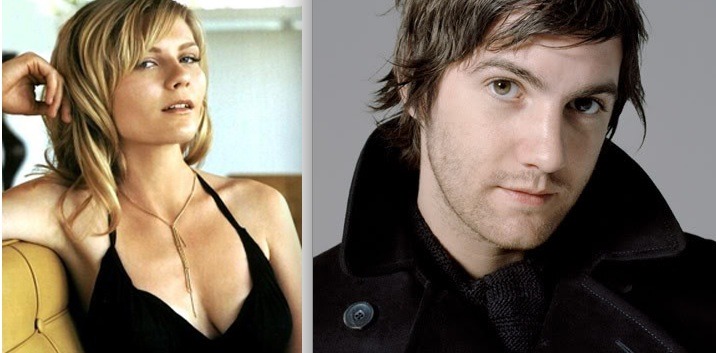 I've been keeping an eye on Juan Diego Solanas' surreal-sounding sci-fi story Upside Down for a while now. The picture has been in development with Onyx films and Studio 37 for a good while, and has never quite got off of the starting blocks – perhaps due to its mind boggling central concept.
Kirsten Dunst has been in talks to star for some months, I believe, but the news that Jim Sturgess will be taking on the male lead comes after earlier reports that Emile Hirsch was negotiating for the role. Sturgess is a real trade up from Hirsch, I think.
Here's an official synopsis for the film from the 2009 European Film Market Brochure:
Look up towards the sky and rub your eyes because you won't believe what you see: cities, forests, and oceans with their own inverted gravity, only an arm's length away, yet completely unreachable. Take a leap over to this alternate reality, two worlds – one above, one below? facing each other, and you'll land in the extraordinary world of Upside Down.
Adam is a seemingly ordinary guy in a very extraordinary universe. He lives humbly trying to make ends meet, but his romantic spirit holds on to the memory of a girl he met once upon a time from another world, an inverted affluent world with its own gravity, directly above but beyond reach... a girl named Eve. Their childhood flirtation becomes an impossible love. But when he catches a glimpse of grown?up Eve on television, nothing will get in the way of getting her back... Not even the law or science!
After Across the Universe and Heartless, this seems to mark some kind of trend for Sturgess, or at least a taste for the fantastical works of visually imaginative directors. When his casting was tweeted by Production Weekly, I grinned ear to ear. He's perfect for this kind of world.
To give you a taste of Solanas' skills, here's his short film The Man Without a Head. Like Upside Down, it's a romantic story with a striking central conceit.
Oh... sorry. I couldn't find a subtitled version. My bad. Looked gorgeous though, right?
As for the casting of Dunst... I'll go by what my mother told me and if I can't say anything nice, then I won't say anything at all.