Will Ferrell To Star In Everything Must Go, A Raymond Carver-Based Indie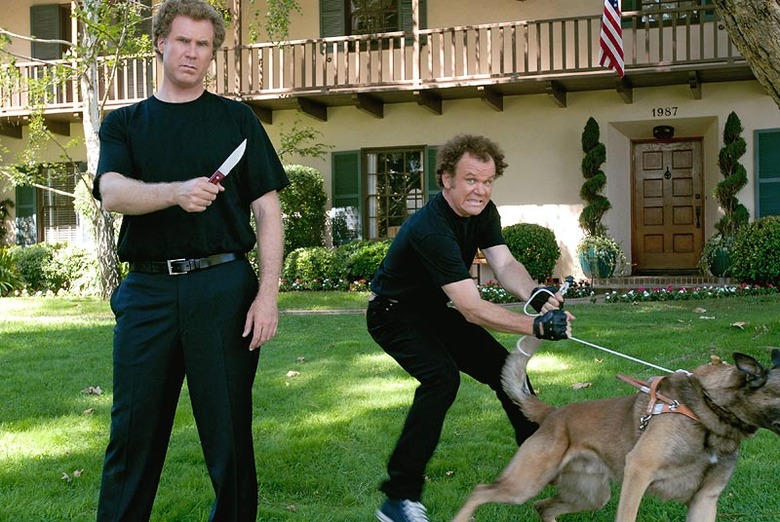 Will Ferrell is set to star in a $10 million independent dramedy, Everything Must Go, based on a work by renown, late short story author Raymond Carver entitled "Why Don't You Dance." The project marks the feature debut of newcomer Dan Rush, a former commercials director whose screenplay for Everything was included on last year's insidery Black List. Ferrell will play "a relapsed alcoholic" who loses his job, and naturally, his wife gives the heave-hoe too, leaving the character to launch a four-day yard sale on their lawn. The character's main objective: generating quick beer money.Script Shadow via Playlist has called it his "favorite script" (ever?) and is totally perplexed at the casting. His worries revolve around a hypothetical that sees a studio re-cutting the film to heighten the comedic aspects. Shadow concludes with, "but there's some real weight to this character and I think we've seen from Will Ferrell in the past that the only weight he has is in his abdomen area." Ouch. I'm surprised, given the informed source, that Ferrell's work in Stranger Than Fiction doesn't receive a mention whatsoever.
The 2006 film from director Marc Forster (Quantum of Solace, Finding Neverland) was the last occasion Ferrell played the lead in a high-profile indie dramedy. It went on to gross a quiet $40 million domestic, and though the movie currently has a 7.9 on IMDB after 70,000 votes, Ferrell's nice, straight-laced performance therein often seems largely ignored by pop culture. When it was released, the film was boxed in (and understandably so) as another Charlie Kaufman existential knock-off a la the recent Cold Souls with Paul Giamatti.
But Ferrell tapped into some then unforeseen depth that wasn't so easy to categorize; try to picture another comedic actor, even Truman-era Jim Carrey, doing an acoustic cover of Wreckless Eric's "Whole Wide World." Ferrell's the master at jumping out of airplanes with a parachute filled with dildos as seen in The Goods, yeah, but he's got the dramatic kind as well. Rewind the pun alert. Moreover, it's easy to forget just how seriously Ferrell pursued the lead in David Gordon Green's wholly ambitious A Confederacy of Dunces, alongside Zooey Deschanel, only to see the project permanently fall apart.