Clive Owen And Catherine Keener Sign On For David Schwimmer Drama, Trust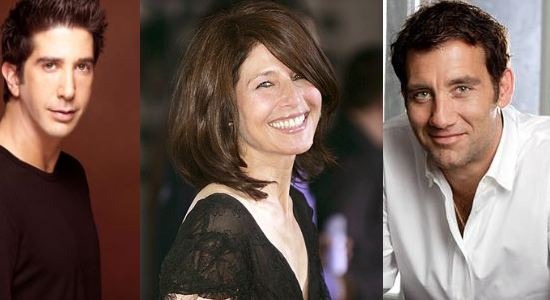 It appears that David Schwimmer is leaving the comedy genre for his latest directorial project, Trust, a dark drama starring Clive Owen and Catherine Keener. (And yes, typing out that last sentence did seem a bit trippy.) Owen and Keener will play parents who are shocked to learn that their teenage daughter (played by Liana Liberato) has been victimized by a sexual predator who she met in an online chat room. The film will explore the impact of that event on their family life.
This film also marks the third time Clive Owen plays a character dealing with sexual violence against someone close to him—the previous two being I'll Sleep When I'm Dead and Derailed. I'm not sure what leads him to projects such as this—but much like Christian Bale, I'd like to see him take on something where he actually smiles for once (and not in a menacing way towards his bloodied enemies). Still, I'd like to see his attempt at a family dynamic alongside Keener.
Trust will begin filming on November 9, so we can expect to see it sometime next year.