Ben Foster And Donald Sutherland Take Up Shop With Jason Statham In The Mechanic Remake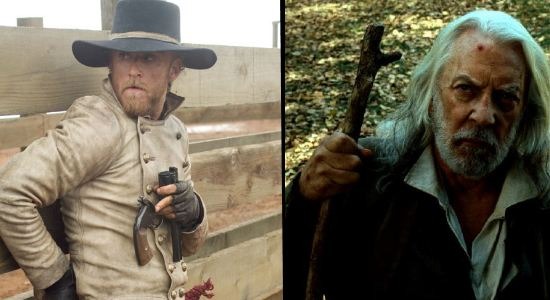 I haven't had much reason to look forward to the upcoming remake of Charles Bronson's The Mechanic. Sure, having Jason Statham in the lead role as a weary hit man seems  like an easy sell, but you have to temper that with the fact that Simon West (Con-Air, Tomb Raider) is directing. I had relegated the project in my mind as yet another schlocky action fest that Statham was simply too good for—that is, until we learned that Ben Foster and Donald Sutherland will be joining the film. Foster will play an apprentice to Statham's character, and Sutherland will portray Statham's handler and Foster's father.
With decent talent in line, it's now entirely up to Simon West and screenwriter Karl Gajdusek (Dead Like Me) to pay homage to the original film. Directed by frequent Bronson collaborator Michael Winner, the original dripped of '70s crime film grit and is famous for having a long dialog-free opening sequence featuring Bronson prepping for his next hit. There's little evidence that West can bring the same level of poetry to the material, but I'm hoping for the best.