VOTD: Jordan Mechner's Prince Of Persia Movie Pitch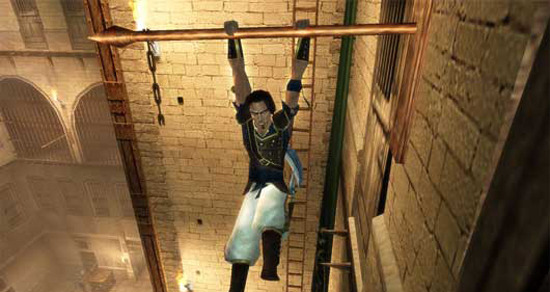 Six years ago original Prince of Persia game designer Jordan Mechner pitched a Prince of Persia movie to execs at Disney. Now the film is finally coming close to fruition, and Mechner has posted his original pitch so we can all enjoy the initial vision for the film.
Everything in this two-minute pitch trailer was taken from cutscenes and gameplay footage from UbiSoft's Prince of Persia: The Sands of Time, the game that finally relaunched the series after the semi-failure of 1999's Prince of Persia 3D. I could spend my own time explaining how and why this footage was used, but I'll let Mechner do the talking:
Why did I cut a new trailer, instead of using one of the existing game trailers Ubisoft had already produced to market the Sands of Time game? Because the game marketing trailers were very specific about certain story points that weren't in the movie (freeze, fast-forward, sand monsters, visions). Co-producer John August and I didn't want to confuse the execs by showing them a different story from the one we were pitching.
It took me a week to cut on Final Cut Express, in late 2003. Assembling a trailer from existing PS2 game footage was an editing challenge, because key scenes, locations and characters from the movie didn't exist. So rather than attempt to explicitly tell the story of the movie in the trailer, I set out to convey the kind of movie it would be. (Don't worry, there are no spoilers — the trailer reveals nothing about the plot of the movie beyond what's in the game.)
This clip was first shown to the public at the Game Developers Conference (GDC) earlier this year. It's a pretty classic movie pitch: a little bit of character, a little bit of romance and intrigue, an object to be pursued (the dagger) and a LOT of action.
[via ComingSoon]