Legion And Priest Director Scott Stewart Sets Up Action-Thriller Psy-Ops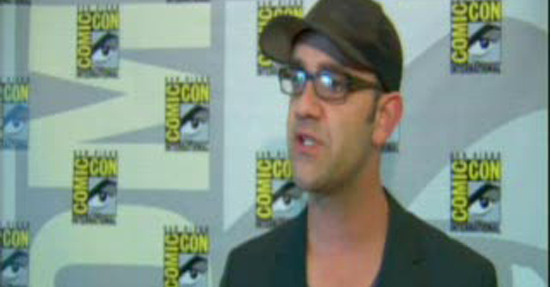 OK, first thing: this is not a story about a film based on the Midway (RIP) game Psi-Ops. That could be pretty cool, and has in fact been rumored before, but this isn't it. Instead, this is an original action thriller with a very similar name. (And one that, yeah, has similarities to the game.) Bold Films (the company behind Joe Dante's The Hole 3D) has picked up the story by Legion and Priest director Scott Stewart, and the idea is that the film will be directed by Stuart Maschwitz, with whom Stewart co-founded  effects house The Orphanage. 
THR says the film "revolves around a covert U.S. military unit of psychological operatives who specialize in exploiting their target's deepest fears. When on a routine mission to the Amazon Basin, they discover something more terrifying than they could have imagined."
The notion is to bring together impulses derived from Predator and Aliens on one side and Black Hawk Down and the Bourne films on the other. In other words, it's a ten little indians movie with psionically powerful military guys who face off against a monster or alien. OK, why not? Stewart has developed the story with Gus Krieger, who will write the script.
Basically, then, this is an original story (well, more or less, given the intent to draw  on specific influences) being put together by a guy who is already proving himself determined to do some fun genre work with Legion and Priest? I'm game for that. Without having seen either of those films I feel like Stewart could be the guy to watch when it comes to entertaining genre stuff — basically the filmmaker that Paul W.S. Anderson should have been. I don't need every genre film to be underground and grindhouse crazy; the occasional bigger-budged studio film (like, y'know, Predator) sits just fine with me as long as it's well-made.