Tommy Lee Jones To Direct And Co-Star In The Lincoln Lawyer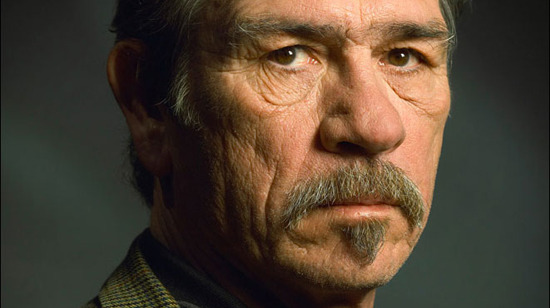 Earlier this year The Lincoln Lawyer was announced as a starring vehicle for Matthew McConaughey. Based on the novel by Michael Connelly and scripted by John Romano, The Lincoln Lawyer would feature the actor as a small-time Los Angeles lawyer who operates out of his Lincoln and lands the case of a lifetime defending a playboy accused of murder. Now we know that Tommy Lee Jones will also appear in the film. And, better yet, Jones will also direct.
It's been four years since the last Jones directorial effort, The Three Burials of Melquiades Estrada. That film was wonderful, and so I'm excited to see what Jones does when he's in the director's chair once more. Will his skills be as evident when applied to a story that has less personal resonance? (Three Burials partially took place in and really captured some of the spirit of Jones' Texas home.)  THR reports that his acting role in this film is uncertain. The playboy being defended by McConaughey's lawyer seems like the obvious choice, but in the novel on which the screenplay is based the character is quite a bit younger than Jones. Not that such a detail has to be a significant thing; the age of a character like that could be tweaked for Jones, if in fact that is the role he intends to take.
Meanwhile, Jones has another directing gig on the docket as well. As I reported a few weeks ago, The Sunset Limited would be an adaptation of Cormac McCarthy's play in which Jones and Samuel L. Jackson would star as two men unexpectedly linked when one saves the other from being hit by a subway train. McCarthy is writing the screenplay. I'm actually more excited for that one than The Lincoln Lawyer — Jones and McCarthy re-teamed sounds fantastic — but I'll take anything that gives the actor a chance to direct again.