Anna Paquin And Stephen Moyer Host An Open House, Vampires Not Invited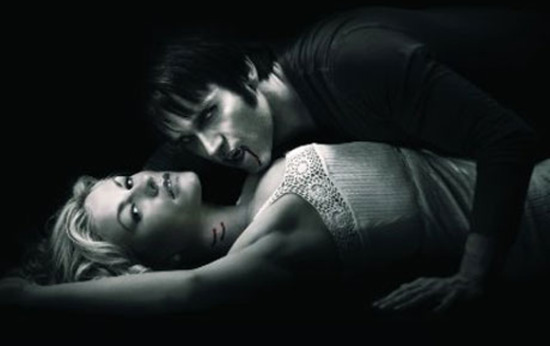 I suppose we should just get used to seeing Anna Paquin and her True Blood co-star/real life fiance together all the freaking time. The couple are now starring in a new thriller, Open House, directed and written by Paquin's brother Andrew. His past credits don't suggest much, but I suppose having some hot stars in the family makes it easier to get projects off the ground. According to Dread Central, the film will apparently concern a young and wealthy couple who host an open house to sell off their property, only to learn that one guest never left. The cast also features Tricia Helfer, Rachel Blanchard, and Brian Geraghty, among many others.
I think Paquin and Moyer do make a pretty decent on-screen couple, so I have no problem seeing them together in something outside of True Blood. It's actually sort of brilliant—by casting them together the film will instantly appeal to True Blood's rabid fanbase (myself included). I'm also glad to see that Moyer is getting more chances at mainstream films. This project, coupled with his role in Priest, could do well to popularize him with audiences outside of True Blood (or the handful of Prince Valiant fans).