What Will Zombieland Director Ruben Fleischer Do Next?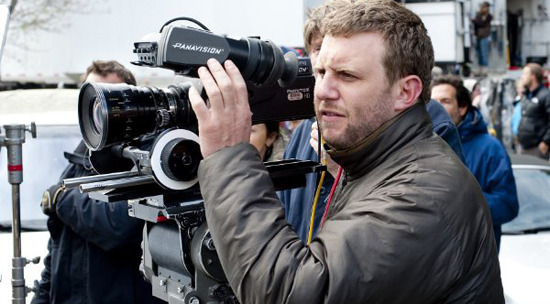 Zombieland director Ruben Fleischer is a rare version of the young director with a hit movie on his hands: he didn't walk into Zombieland's release weekend with another movie set up, ready to go. That could have been a problem if the zombie flick had failed, but it definitely did not. So what will Fleischer do next?THR runs down some of the director's current options. Fleischer was never a horror guy, and most of what he's gravitating towards now seems to be comedy. Right now, he's 'loosely attached' to Daddy's Home, a comedy meant to be a starring vehicle for Will Ferrell and produced by Ferrell and Adam McKay's company. Ferrell would be a divorced guy who causes havoc in the wife of his newly remarried ex-wife and her uptight second husband. (Potentially played by Ed Helms.)
There's also Fox's Neighborhood Watch, which is also courting Monsters vs Aliens director Rob Letterman as a possible helmer. That's a former Ferrell project, a sci-fi comedy where a city guy moves to the suburbs, joins the local neighborhood watch and discovers a wild conspiracy. THR also notes that a remote possibility for Fleischer is the big-screen version of 21 Jump Street, mostly because that film is currently without a director and is a Sony project, like Zombieland. Hopefully that stays remote; while I think Fleischer could bring a fun touch to that one, I'd rather see him do something less bound to previous material.
All of which sounds fine, and I wonder if there's any chance for the director's stalled pre-Zombieland project Psycho Funky Chimp to get going again. That was about a guy (26 years old in one draft, but mentioned by THR now as being about a teenager) who buys the rarest of all Pez dispensers, the Psycho Funky Chimp, and the purchase attracts vultures, thieves and fanboys and makes him question whether he really is ready to grow up.