James Mangold's Wichita Gets A New Title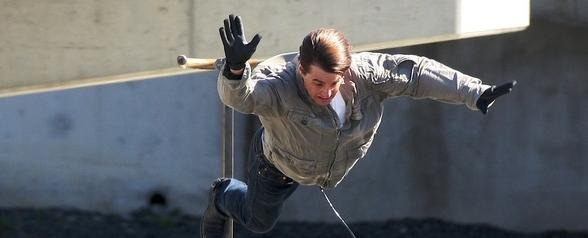 Whenever I go to screenings at the Boston Commons AMC theater, typically my post-screening ritual is to walk a couple of blocks to Boston's version of Chinatown and dine at one of their fine hole-in-the-wall establishments. On one of these occasions, I happened to strike up a conversation with an older gentleman sitting across from me and I quickly discovered that not only was he a cinematographer, but he had worked on some of the most financially and critically successful films of the past few decades. He was currently in Boston to do some shooting on James Mangold's new action comedy, then known as Wichita, starring Tom Cruise and Cameron Diaz.
Of course, when I tried to tell people that I had met the cinematographer from Wichita, most of them responded by giving me a bizarre look and asking, "What movie?" I don't think the working title Wichita has ever been a strong suit for the film, which has Cameron Diaz playing an "upbeat Midwestern woman who goes on a blind date with a man (Cruise) who turns out to be a federal agent. She gets pulled into a violent worldwide journey to protect a powerful battery that holds the key to an infinite power source." Small wonder, then, that we've received word the movie will be getting a new title. Hit the jump to see what it is, and let us know what you think in the comments.
According to Variety, the movie, which has previously been titled Trouble Man as well as Wichita, has confirmed a new title: Knight and Day. Still not quite sure how the marketing/advertising campaign for this film is going to go, as Fox looks to be spending boatloads of money on some of the action set pieces (one of which is pictured above being filmed in Boston, others which have been written about before) yet still probably play up the comedic elements of the movie. But in any case, I'll be very interested to see how/if they pull it off.
Discuss: Does the new title make you more likely to see the movie? Less likely? Equally likely?